NusaBali reports the Bedugul Bali Botanical Gardens (Kebun Raya Eka Karya Bali) at Candikuning, Bedugul, Tabanan reopened to the public on Wednesday, 22 July 2020.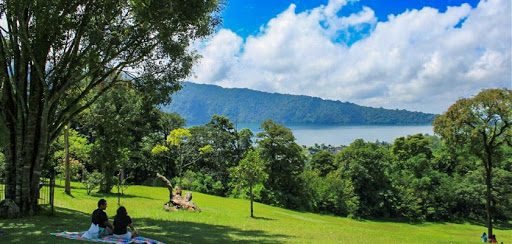 In Bedugul, the Botanical Gardens were permitted to reopen after successfully gaining "new era certification" from government authorities that the park was ready to open in four separate phases.
Phase one commenced on Wednesday, 22 July 2020, when the Botanical Garden reopened to allow a maximum of 1,500 daily quests, but with visitor movements limited to only open spaces.
The second phase will increase the maximum number of daily visitors to 2,000, followed by another phase in which the maximum visitor total rises to 2,500. The fourth phase permits 3,000 visitors per day.
The Head of the Bedugul Botanical Gardens, Didit Okta Pribadi, explained the phased approach to the reopening of the Gardens as allowing the caution needed to prevent the tourism object from becoming a site for COVID-19 contagion.
Didit said that the first phase with a limitation of 1,500 visitors, will last for one week. At that point, an evaluation will take place before embarking on the following phase. Adding: "Every phase will be evaluated. In the first phase, with a limitation of 1,500 people, the fact of the matter is that crowd limitation would only be necessary during the busy weekend period." During the opening phase, numbers are limited, but enclosed areas, such as the orchid house, cactus house, and begonia pavilion, will remain closed and off-limits to the public.
Didit said enclosed areas at the Bedugul Botanical Gardens would only be open to the public after establishing sufficient health and hygiene protocols.
Among the health protocols in place at the Bedugul Botanical Gardens are handwashing stations in locations across the park and personal protection equipment (PPE) for those employed at the Gardens. Outside areas at the park have been marked off with designated to keep guests separated from each other. Each "circle" can be used by no more than five people who must be part of a family or a common affinity group.