The State News Agency Antara quotes Boy Robyanto, the PT Pelabuhan Indonesia III CEO, saying that the development of the Bali Port of Benoa as a marine tourism hub will be completed by mid-2023.
In a press release made available on 11 September 2021, Boy confirmed the fifth of a sixteen packet development plan was now in hand.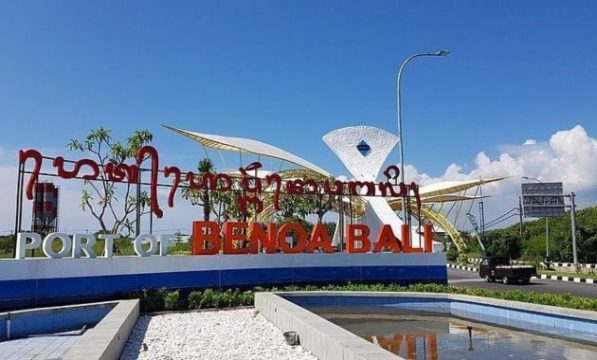 The dredging of shipping channels and harbor basins was the first phase of the port development and was completed in 2019. "The dredging of channels and the harbor basin has been upgraded from 8-meter low water spring (MLWS) to a new depth of minus 12 MLWS – meaning a cruise ship measuring 350 meters in length can now berth at the pier of the Port of Benoa," said Robyanto.
Meanwhile, the international passenger terminal has been expanded in size from 1,500 square meters with a capacity for 800 passengers to its new size of 5,600 square meters able to handle 3,000 passengers.
PT Pelabuhan Indonesia is also creating facilities to support visiting yachts.
"Work is currently underway to improve the basic infrastructure at the Port's public facilities. A shopping area for small and medium-sized enterprises within the passenger terminal is 82 percent complete," said Robyanto. He continued, explaining that the Benoa Marine Tourism Hub (BMTH) concept is putting local genius to the fore in an environmentally conducive manner using Balinese decorative and architectural elements.
Separately, Bali's Governor Wayan Koster has praised the ongoing development of the BMTH and its embrace of Bali's culture and innate creativity. Adding: "Tourists arriving via the Port of Benoa must feel they are truly in Bali from the moment of the ship's arrival. This is important as Bali has very strong cultural values."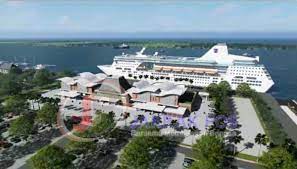 The Governor emphasized the importance of making sure the Port of Benoa results is a facility beneficial to every level of society, including small and medium-sized entrepreneurs. "The people have a right to obtain a benefit from the Port of Benoa. They must be involved. Prepare a place for them within the Port so that when the pandemic is over, they will also advance together with the return of cruise ships to the Island of Bali," said the Governor.
Related Article