The international export of handicrafts from Bali remains stagnant.
The chairman of the Bali Chapter of the Association for Exporters and Producers of Handicrafts (Asephi), I Ketut Darma Siadja, quoted on Tuesday, 25 January 2022, by NusaBali.com, said that the lack of exports is linked to the lack of handicraft buyers coming to Bali.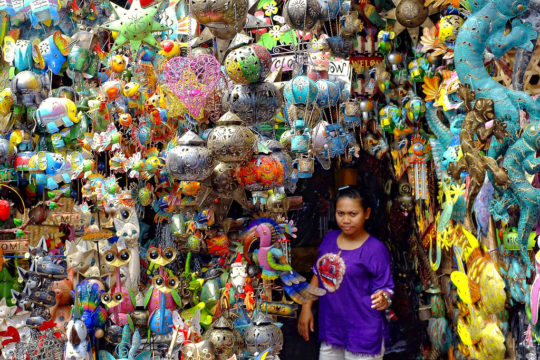 Current complicated visa requirements that have eliminated the visa-on-arrival facility in combination with quarantine requirements are suggested by Siadja as the probable explanations deterring visits to Bali by handcraft purchasers and the resulting decline in exports.
"Probably this is seen as too troublesome to the point that they don't want to come," said Darma Siadja.
And while Siadja said there are still some sales of export handicrafts, the volume of such transactions is small.
Because of the downturn in sales of handicrafts, Siadja said thousands of producers had been negatively impacted by the lack of work, including those who provide the raw material for production, handicraft manufacturers, and those involved in sales.
Data available from the Department of Trade and Industry (Disdagprin) for Bali for the period January – November 2020 estimated the value of handicraft products at US$129,288,713.00. By comparison, for the same eleven-month period in 2021, exports declined 32.70%, totaling US$91,542,747