The Deputy-Chief of Bank Indonesia's Bali Branch Office, Rizki W. Wimanda, said on Tuesday 27 July 2021 that since the start of the COVID-19 pandemic, Bank Indonesia has implemented many short to long-term measures to help restore Bali tourism to good health.
To help Bali tourism recover in the long term, Bank Indonesian urges the Island to refocus on becoming a "quality tourism" destination. In the Bank's view, there are four potential areas worth developing: medical tourism, maritime tourism, MICE (meetings, incentives, conferences, and exhibitions), and digital nomad tourism.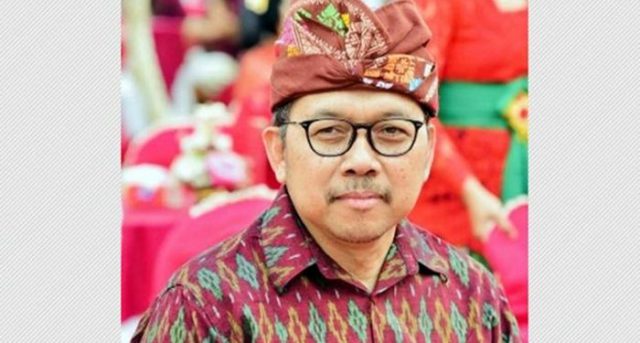 Short-Term Recovery
Turning his attention on the short-term, Wimanda said tourism recovery could begin with as many parties as possible earning CHSE Certification (Cleanliness, Health, Safety, and Environmental Sustainability). He also urged the utilization of government-sponsored grants to the tourism sector and support the "Work from Bali" (WFB) program. The Bank Indonesia official claims widespread support of CHSE certification would bolster the confidence of the public to travel to Bali.
Some 1,006 tourism companies in Bali have earned CHSE Certification, comprised of 743 hotels, 178 restaurants, and 85 other businesses. 96% of Bali-starred hotels have been certified, which equates to 467 certified hotels from 484 hotels. Among non-starred hotels, only 11% have undergone the certification process equaling 276 hotels from a pool of 2,420 non-starred properties.
The "Work form Bali" (WFB) program in which Indonesians are persuaded to relocate to Bali and work remotely from the Island temporarily is intended to restore public confidence in Bali as a tourism destination while providing economic relief for the down-trodden tourism sector. To date, 3,313 civil servants have come to Bali to participate in WFB. This includes 906 workers from Bappenas, 370 from the Ministry of Justice and Human Rights, 237 from Telkom, 198 from Kominfo, 98 from the Ministry of Transportation, 75 from BUMN, 46 from KLHK, 46 from the Ministry of Health, 40 from the Ministry of Tourism and the Creative Economy, 21 from Kemenpan, 20 from Kemendikbud, and 20 from BPKM. Another 1,238 government workers from other branches of the government have traveled to Bali under the auspices of the WFB initiative.
In 2020, the government prepared cash grants and incentives to the tourism sectors worth Rp. 1.18 trillion focused on regional government support and the hotel-restaurant sector.
To further stimulate tourism to Bali, the Government has set up three "green zones" in Bali considered safest for tourism visitors in Sanur, Nusa Dua, and Ubud. The "green zones" are targeted to complement the opening of a proposed "travel corridor" between Singapore and Bali. The "green zone" concept is temporarily in abeyance until the current lockdown measures are rescinded.
Rizki addressed long-term recovery plans for Bali, saying this segment will see a refocusing of the Island's tourism industry towards "quality tourism," emphasizing maritime tourism, medical tourism, MICE, and digital nomad travel.
Cruise Tourism
Bali's Port of Benoa has the potential of becoming a strategic regional cruise hub. With more than 17,000 islands, Indonesia offers almost endless options for exciting cruise itineraries. Stretched along the equatorial beltway, the Republic can also provide good sailing weather throughout the entire calendar year.
Medical Tourism
Investors are being sought to operate international standard hospitals to promote medical tourism. Bali is already home to Hospitals serving medical specialties, including the BROS Hospital, Siloam Hospital, BIMC Kuta, and BIMC Nusa Dua. Bali is now offering advanced care in plastic and cosmetic surgery, cancer care, fertility, and dental care.
MICE
MICE tourism is an established market that flourished before the global pandemic. Supported by world-class MICE facilities and supporting services, Bali has hosted meetings and conferences for the G20, International Monetary Fund (IMF), World Bank, and APEC.
In 2022 Bali is slated to host the G20 Summit.
Nomadic Tourism
During the COVID-19 pandemic, digital nomads working remotely from computers and other devices "discovered" Bali as a suitable location for modern workers suffering from wanderlust. The government has pledged to create immigration and other facilities to attract this lucrative market to Bali. The website Clubmed.co.uk cites Bali's areas of Jimbaran, Canggu, Juta, Badung, and Kuta as popular with Nomadic tourists, making Bali a "top world destination for nomadic tourism."
Related Article