A Bridge Too Near?
A Batik Air A320 aircraft operating as Flight ID 6506 collided with the air bridge connecting the plane with the terminal at Bali's Ngurah Rai Airport on the morning of Saturday, 22 May 2021.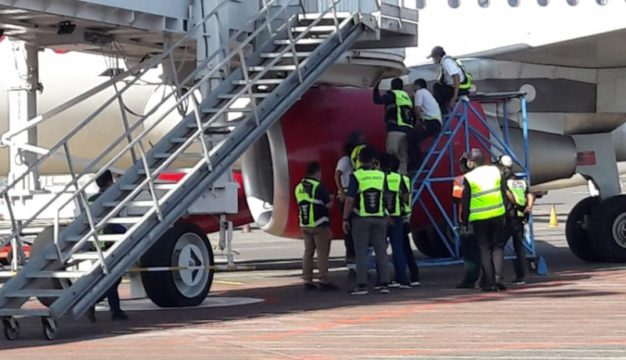 As reported by NusaBali, no injuries to passengers, crew, or ground attendants resulted from the mishap that involved the 9:22 am arrival of the scheduled flight from Jakarta in Bali. The Airbus A320 did, however, sustain damage to the portside engine when the engine housing made direct impact with the air bridge while taxiing to its parking bay.
The Batik Air flight was moving into a parking position at Parking Stand A38 at Bali's Airport. Reports suggest that the airplane had already come to a complete stop, the air bridge in place for disembarkation, and the plane's door about to be opened when the aircraft suddenly and unexpectedly lurched forward, bringing the engine into contact with the bridge.
The collision with the arrival terminal happened at 9:30 am on Saturday.
After the incident, the 119 passengers and four crew members were safely deplaned and proceeded to the domestic terminal to collect their luggage and continue their journeys.
The aircraft was then towed away from the terminal to an apron area A44 to facilitate inspection and repairs to the damaged engine. The plane has been grounded pending repairs and a final pre-flight inspection to verify its complete airworthiness.