The Traffic Division of the National Police Headquarters is launching, starting from 23 March 2021, a nationwide Electronic Traffic Law Enforcement (ETLE) System that will create less direct contact with traffic officers and a much higher number of tickets for traffic violators.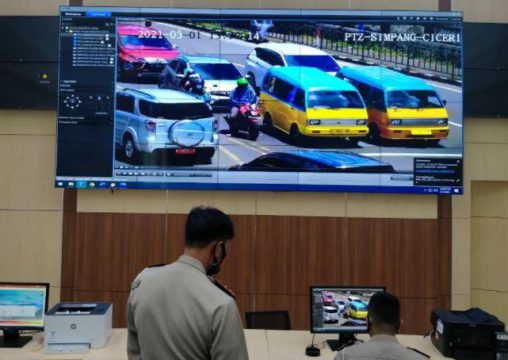 Already in service in many jurisdictions internationally, the ETLE System uses sophisticated camera surveillance and computerization to record actual traffic law violations digitally and generate a legal summons to pay a fine or appear in court.
Quoted by Kompas.com, Kombes Abrianto Pardede, from the traffic division of the National Police, said: "(This system) will enhance public discipline in following traffic regulations. Using a robot-like automated system with no direct personal contact with police officers will result in a more transparent system."
Abrianto explained that the ETLE System is sure to make the public more disciplined when driving motorized vehicles.
Using the latest technology, the ETLE system records traffic violations and the license plate numbers stored for retrieval nationwide.
In the past, jurisdictional issues made problematic the issuance of traffic citations for people from regions outside where the offense was committed. The new system will allow prosecution for traffic rule violators even when the perpetrator lives in another part of Indonesia.
In addition to removing the one-on-one contact between the violator and law enforcement that has been used by both sides to corrupt the law, the new ETLE System is markedly more efficiently able to ticket, for instance, every vehicle running a red light.
"ETLE will create a culture of following traffic regulations. The ETLE camera plays no favorites. Those who refuse to pay will have their vehicle registration (STNK) blocked. In major cities, the ETLE will also automatically issue tickets to vehicles violating 'odd-even' rules intended to reduce traffic in urban areas," said Pardede.
The ETLE System is a timely solution for limiting close contact meetings and maintain physical distancing. Tickets can now be issued together with indisputable evidence gathered and delivered with zero contact between a policeman and a violator.
The ETLE System can detect speeding violations, traffic light transgressions, drivers using handphones while operating a vehicle, failure to wear a helmet, failure to wear a seatbelt in a motor vehicle, and the use of falsified or expired license plates.