Evgenii Bagianstev (56), a Russian national arrested by police in Bali for bogusly posing to be an INTERPOL police officer, has been sentenced to three years in prison via an online court proceeding on Tuesday, 11 January 2022.
As reported by NusaBali, Evgenii was ruled guilty of extorting Rp. 20 million from a Uzbekistani national, Nikolay Marmanov, while posing as an Interpol officer threatening to imprison his victim.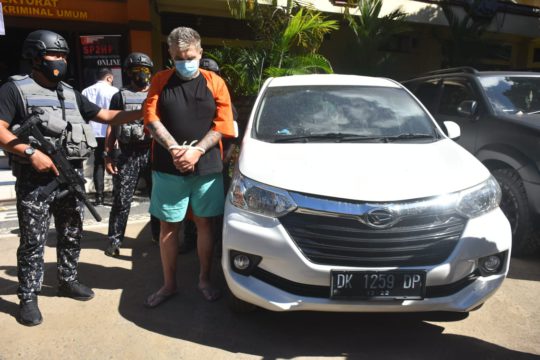 The sentence of three years was one year less than the four years sought by prosecutors.
The Russian has a limited period in which to file an appeal of his sentence and conviction before the court's sentence becomes fixed law.
During the trial, it was shown how the Uzbekistani man, Nikolay Romanov, and two colleagues, were coerced and extorted by Evgenii Bagriantsev starting from 17 February 2021 until his arrest on 01 July 2021
After repeated blackmail attempts, Nikolay eventually contacted the police in Bali on 01 July 2021, resulting in the arrest of the Russian.
Related Articles