Well-known Bali-based hotel consultant, educator, and author – Jeffrey Wibisono, is quoted by Beritabali.com expressing his wish that government grants now being awarded to the hotel and restaurant sectors be shared with travel and tour operators.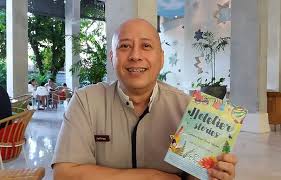 Wibisono warned that if financial grants of relief are limited to only hotels, the impact of restoring the tourism industry will be minimal.
Jeffrey Wibisono insists that the Government must pay attention to the entire tourism ecosystem in formulating policies. The hotel and restaurant industry will find it challenging to rebuild without Tour and Travel Agencies' assistance.
"The tour and travel agents send guests to the hotels and restaurants. It will be strange if tour and travel agents are not (also) revitalized," said Wibisono on Tuesday, 03 November 2020.
Continuing, Jeffrey underlined that tourism policies must involve all the components of the tourism industry. In this way, he says, the resulting policies will be more holistic and detailed. Jeffrey added his hope that disbursing and paying financial aid grants for tour and travel agents can be improved.
"I think that the Government wants to undertake revitalization. To bring back to life that which is near death. I think that infusions of cash flow (are needed)," said Jeffrey.
Separately, Jeffrey Wibisono recommended that the Ministry of Tourism urgently review the current eligibility requirements for hotels and restaurants to receive financial aid grants, particularly the operating requirements for hotels that have terminated the work contracts of their employees.
"The category that applies to hotels that have not closed entirely and continue to operate needs to be differentiated from hotels that have suspended operations but still have workers on reduced days. Guest (at many hotels) stands at 0%," explained Jeffrey.
Jeffrey Wibisona called for the distributions of tourism grants must be done fairly and transparently.
Jeffrey reminded that the provision of tourism grants must be fair and transparent.