Indonesian Finance Minister Sri Mulyani has announced that effective 01 January 2023, the excise tax on Tobacco products would increase an average of 10%.
Speaking at the DPR Complex, Sri Mulyani told the press on Monday, 12 December 2022, that the higher taxes would apply as soon as January 2023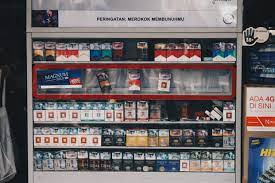 As reported by CNN.com, Kamrussamad, a member of Commission X of the DPR, questions if the tax increase has been adequately socialized in advance to the public. The Legislators said no "road map" exists detailing the steps leading up to the tax increase's eventual implementation in 2023. He also lamented that the amount of untaxed, illicit tobacco products still in circulation exceeds 5%.
"Illegal cigarettes stand at 5.5% in 2022. When will this be reduced to 3% or 2%? This situation is chaotic, and the Ministry's road map does not define any clear policy. The amount of illegal cigarettes is always more than 5%. This represents a leakage in the State's funds," commented Kamrussamad.
In defense of its administration, the Ministry of Finance insists it has always paid attention to the impact of its policies on employment and related industries. They also consider the effect on state revenue. A spokesman points out that competing interests are at play. For example, some want to emphasize health and do not necessarily think in the same direction as those who want to create jobs.
A Ministry spokesperson said introducing excise tax would require 5-10 years to complete.
Seen from another perspective, the head of The Fiscal Policy Agency (BKF) of the Finance Ministry, Febrio Nathan Kacaribu, discussed the slowness of the creation of a road map on matters related to tobacco excise taxes. He explained that such a road map must contemplate a range of considerations and that his Ministry always pays attention to issues linked to public health, employment, and manpower and also consider the impact of policy decisions on related industries. In the end, the Ministry must always weigh how any issue impacts State revenues. 
Differing increases in excise tax apply for kretek machine-made cigarettes, white machine-made cigarettes, and handmade kretek cigarettes.
The Finance Minister said that the average increase in excise tax would be 10%, with the two types of manufactured kretek cigarettes increasing between 11.5% and 11.75%. White manufactured cigarettes will incur an increase in excise tax of between 11% and 12%. Meanwhile, handmade cigarettes will see an excise increase of only 5%.