For the third time, Citilink Airline has earned four stars from the Airline Passenger Experience (APEX) Network in the category of "Four Star Low-Cost Airlines."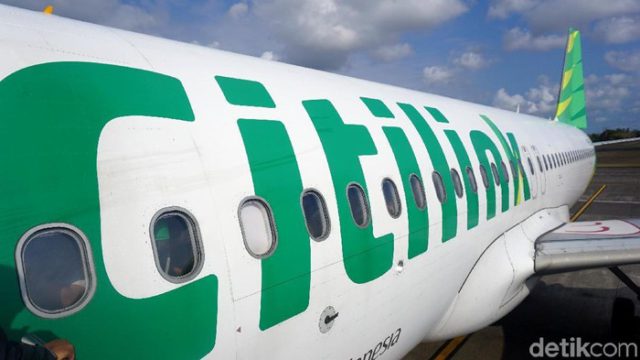 APEX comprises leading airlines, airports, alliances, suppliers, and related companies dedicated to improving air passengers' air travel experience. Selection for honors in the APEX Official Airline Ratings is based entirely on verified passenger feedback, utilizing a five-star scale airline customer survey.
In the end, less than 10% of the 600 airlines rated by passengers in the APEX survey qualify to receive the prestigious APEX Four Star Airline Award based upon customer votes that require the vast majority of all of their ratings to be four-and-five quality.
In 2021, six low-cost airlines attained the highest attainable award globally with APEX, achieving Four-Star Status.
The APEX 2021 Official Airline Ratings™ were awarded on Wednesday, 09 December 2020, during FTE APEX Virtual Expo, air transport's first major digital tradeshow.
The Low-Cost Carriers give Four Star Status by APEX are:
Citilink
Frontier Airlines
GoAir
Southwest Airlines
Spice Jet
Spirit Airlines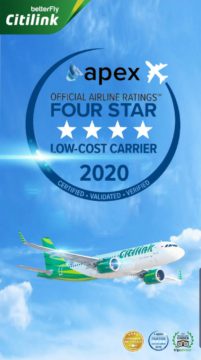 Reacting to the APEX recognition, the CEO of Citilink, Juliandra Nurtjahjo, said: "Citilink is proud to be the sole airline in Southeast Asia to be named a four-star low-cost airline by APEX."
Continuing, Juliandra said: "We have succeeded in maintaining this four-star predicate for three consecutive years. Citilink has won this honor because of the commitment and dedication of its workers in providing excellent service to our passengers."