The Bali Hotel Association (BHA) has launched the inaugural edition of the Sustainable Food Festival. The Sustainable Food Festival operates from 27 September until 16 October 2021. The 30 or so hotels members of the BHA who joined the festival seek ways to reduce waste and surplus food by preparing environmentally sustainable and environmentally friendly menus.
As reported by food.detik.com, two BHA member hotels operated by COMO Hotels are presenting delicious organic menus that are both sustainable and environmentally friendly.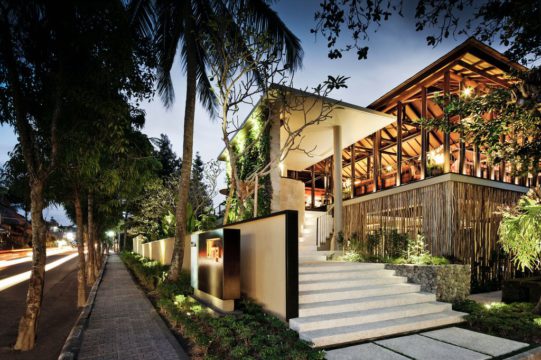 Like other BHA hotels participating in the Sustainable Food Festival, menus are now on offer that uses 100% local ingredients, 75% of which are grown organically, produced ethically, fair in compensating farmers, and according to the BHA Website, secured from producers by "fully female-run enterprises." All seafood ingredients used must be certified to be harvested sustainably. And, poultry used must be raised in a free-range environment.
COMO Hotels and Resorts are preparing special sustainable menus at the COMO Beach Club at the COMO Uma Canggu and their Italian Restaurant Uma Cucina at COMO Ubud.
COMO Beach Club at COMO Uma Canggu
In keeping with its seaside location, COMO Beach Club is offering a two-course set menu for Rp. 180,000 per person. The first course features fried Grouper (Kerapu) in a sour, sweet, and spicy sauce. While the second course features the traditional Indonesian sweet of Dadar Gulung. Typically featuring desiccated coconut and molasses wrapped in delicate crepe pancakes, COMO provides the added touch of caramel sauce, banana sorbet, and coconut.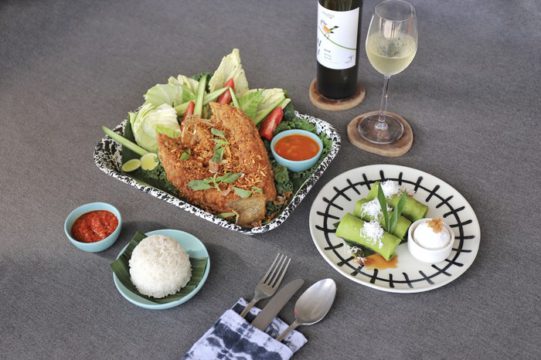 The Bali-produced of Sababay Winery White Velvet is perfectly paired with the two-course lunch priced at Rp. 100,000 per glass.
Uma Cucina at COMO Ubud
On the higher elevation of Uma Cucina in its Central Bali location of Ubud, sustainability is featured with a decidedly Italian accent. The two-course Italian meals offered consist of tagliatelle pasta served with a sauce made from prawns, cherry tomatoes, and parsley. The second course of sustainability at Uma Cucina is lemon ricotta and strawberry tartlet. A wine grown and produced on the Island of Bali is available at an additional charge to complement the meal.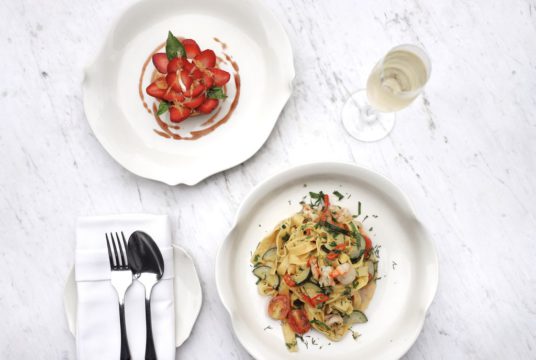 To make reservations contact the COMO Beach Club via WhatsApp +6281138209418 or Email or Uma Cucina in Ubud via WhatsApp +6282147324042 or Email
Related Links
Como Shambhala Estate in Ubud, Bali