Indonesia's biggest travel trade event -The Bali and Beyond Travel Fair (BBTF) will be held 13-18 June at the Bali International Convention Center (BICC) in Nusa Dua, South Bali.
The eighth edition of BBTF coincides with the restart of the long-dormant global travel industry following the more than two-year economic downturn caused by the COVID-19 pandemic. Like the rest of the world, Bali and Indonesia are also busily reawakening their travel sectors of the economy. Accordingly, many international flights now fly to Indonesian gateway cities as quarantine requirements are abandoned. Visa-on-arrival (VOA) is now available for the citizens of an initial 23 countries landing in Bali on international flights.
Meanwhile, the Indonesian government is pledging to augment the number of international gateways providing VOAs. Using Bali as a trial run, the government will soon eliminate nationwide quarantine requirements for fully-vaccinated travelers testing "negative" for the coronavirus.
The domestic travel market connecting Indonesia's more than 17,000 islands is undergoing an unprecedented boom in passenger numbers and new bookings following the elimination of Rapid Test Antigen and PCR Swab Testing on 08 March 2022. In the first week following this change in policy for domestic air passengers, many airlines are reporting a more than 50% increase in flight bookings.
Clearly, Indonesia is learning to live endemically with COVID-19. Rates of new infections are on the decline. Hospitalizations and fatalities linked to the coronavirus are trending to record-low levels, and an aggressive nationwide vaccination program is paying great dividends in terms of public health.
Those planning to travel to Indonesia for BBTF-2022 should note that Indonesia is not throwing caution regarding disease prevention to the wind. All of Indonesia remains vigilant in safeguarding the health of both visitors and residents. A commitment to live endemically with COVID-19 means delegates traveling to BBTF must carefully follow all travel rules and health protocols regularly updated by airlines and government agencies.
BBTF 2022 has adopted as its theme "Balancing in Harmony." Reflecting this mantra, all business meetings and exciting social programs at the Bali and Beyond Travel Fair will be conducted carefully to reflect the realities of travel and life in the "New Normal." Face masks, proof of vaccination using PeduliLindungi – a convenient new government application installed on your smartphone, physical distancing, and hand sanitizers – all reflect BBTF's commitment to ensure sellers, buyers, and press attending Indonesia's leading travel fair arrive AND leave in good health.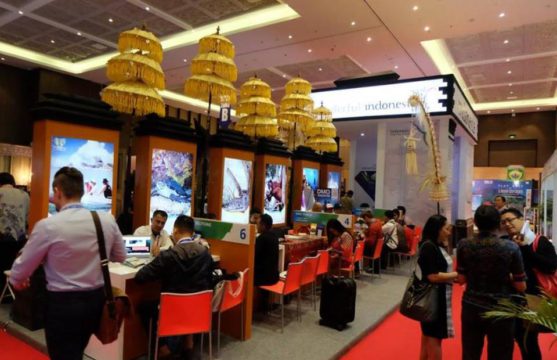 Also, in keeping with global developments in how business is transacted in the modern era, virtual online participation at BBTF-2022 will be possible.
Details on virtual or traditional participation for buyers, sellers, and the press are available online at https://www.bbtf.co.id/.
Further emphasizing this year's "Balancing in Harmony" theme, BBTF-2022 will spotlight sport and wellness tourism. Those visiting the Bali International Conventional Center (BICC) will have ample opportunity to refresh their knowledge of the many land and water sports options awaiting visitors to Bali and other parts of Indonesia, luxurious spas, and abundant wellness retreats. In recent years, Bali has become home to outstanding medical facilities providing excellent remedial care and elective treatments.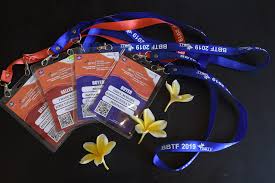 BBTF-2022 offers result-oriented B2B business sessions, workshops, and social events to entertain and enrich participants. Attractive pre and post-tour and hotel packages in Bali and other areas of Indonesia are available at special travel industry rates available exclusively to Fair delegates.
Endorsed and supported by the Indonesian Ministry of Tourism and the Creative Economy, Bali and Beyond Travel Fair 2022 is organized by the Bali Chapter of The Indonesian Tours and Travel Agencies (ASITA), a founding member of the Bali Tourism Board (GIPI). Chief among the core activities of ASITA-Bali is the promotion of the Island's tourism products to a global marketplace.
Visit the Bali and Beyond Tourism Fair Website to register to join the relaunch of Indonesian tourism 13-18 June 2022.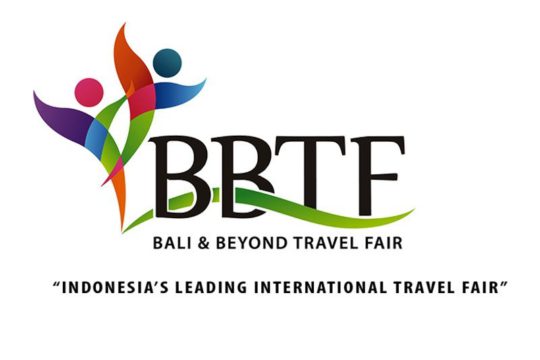 BALI & BEYOND TRAVEL FAIR (BBTF)
DPD ASITA Bali.
Jalan Raya Puputan No. 41, Renon,
Denpasar Timur 80234,
Bali, Indonesia
Telephone: +62 361 4457111 / 4457700