In keeping with reports that officials are preparing to reopen Bali to International tourism in October or November cautiously, the latest statistical reports tracking new reported cases of COVID-19 are cheering.
Numbers through late September monitoring daily fatalities and the trending of those numbers from May through late September 2021 are a strong endorsement of the effectiveness of government lockdown measures, restrictions on public movements, and an aggressive immunization program against the coronavirus.
By the end of September 2021, the rates of new infections and fatalities in Bali have returned to figures resembling those reported in May, before the dramatic surge in COVID-19 experienced by Bali over July and August.
The four charts shown on Balidiscovery.com need little explanation.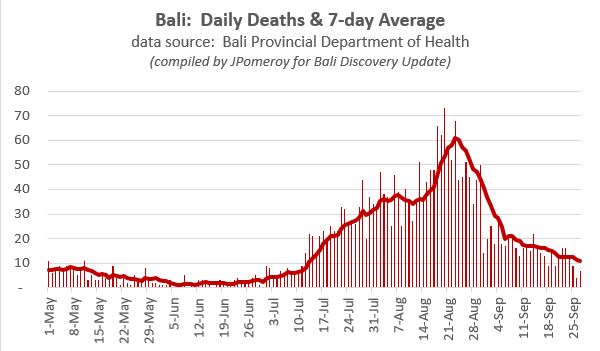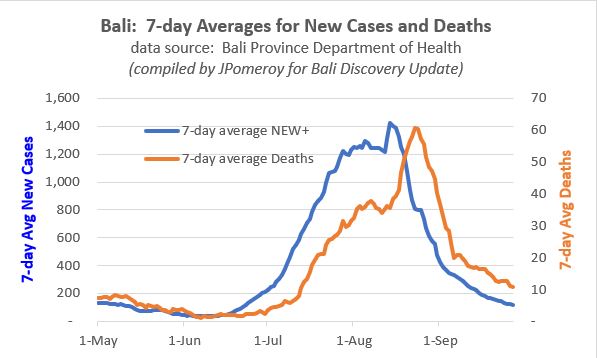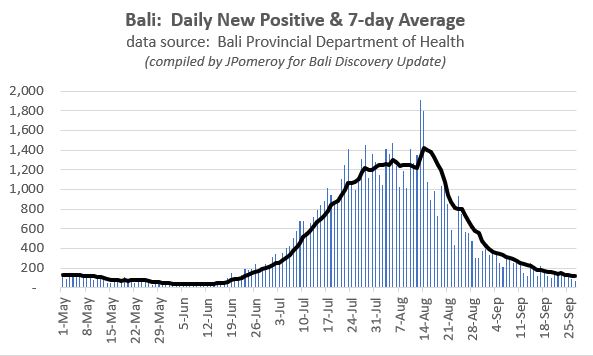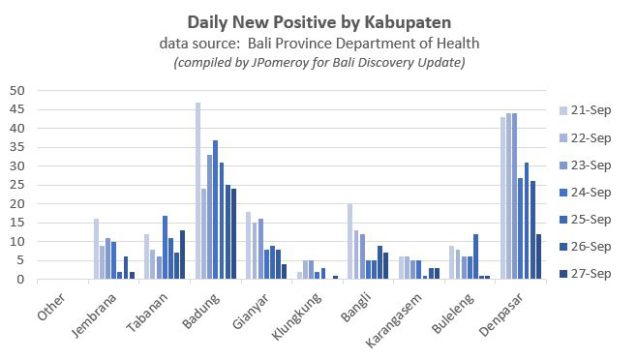 Officials are warning the public not to become euphoric and to remain steadfast in avoiding groups and crowded venues, to wear masks even at home, maintain physical distancing, practice excellent personal hygiene, and inarguably and most importantly – to get fully vaccinated as soon as possible.
The public should also download the Smartphone Application PeduliLindungi, the use of which is now mandatory to be allowed to enter many public places in Bali
Bali Update and Balidiscovery.com thanks Jackie Pomeroy of Ubud, who has expertly tracked developing COVID-19 cases island-wide and by regencies since the onset of the pandemic.