Indonesia "X" Files
Indonesian Minister of Tourism and the Creative Economy, Sandiaga Uno, believes untapped potential resides in a market niche known as "dark tourism" – locations that were the historical scene of great human tragedy or natural disaster.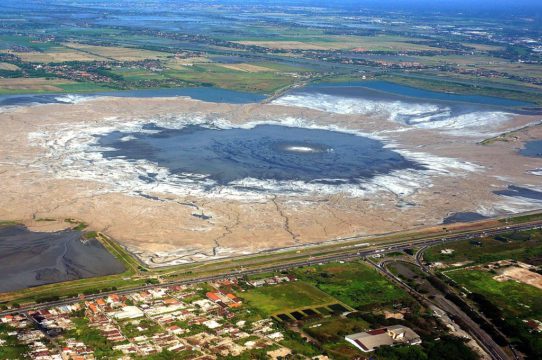 As reported by Beritabali.com, Sandiaga introduced the term "dark tourism" via the Instagram Account of his Ministry on 09 July 2021.
Numerous destinations in Indonesia qualify as "dark tourism locales," including, among others:
The Tsunami Museum in Aceh, North Sumatra. The museum covering 2,500 square meters commemorates the tragic earthquake and subsequent tsunami of 26 December 2004, estimated to have killed at least 220,000 people in Indonesia and thousands more in countries bordering the Indian Ocean. The museum is home to a room listing the names of the dead and a "Tsunami Hallway" that simulates the experience of being caught in a tidal wave. There is also a darkened room showing videos and imagery from one of the greatest natural disasters in human history. 
The Bali Bombing Monument in Kuta, Bali. The monument bears the names of 202 victims from Indonesia and 20 other nations who died in the bombing attack on two Kuta nightspots on 12 October 2002.
The Sisa Hartaku Museum in Sleman, Yogyakarta. This museum standing in the surrounding community of Sleman, Central Java, commemorates the eruption of Mount Merapi Volcano on 26 October 2010. That eruption cost tens of lives, including the "juru kunci" or "master of the mountain" Mbah Maridjan. The private home of Riyanto was converted into a museum exhibit. The house displays relics and stark proof of the destruction wreaked by the volcanic explosion. The skeletons of farm animals and pets are strewn around the museum foreground, laying where they fell when they perished on that fateful day. 
Makam Juang Mandor. Located in the Regency of Landak, West Kalimantan, the ceremonial graveyard commemorates the massacre of an estimated 21,037 Indonesian at the hands of Japanese occupying forces in 1943 and 1944. "The Mandor Tragedy" is located 88 kilometers from the City of Pontianak. 
Lubang Buaya. Found on the outskirt of Jakarta's Halim Perdama Kusuma Airport, the Lubang Buaya (Crocodile Pit) is a 75-centimeter-wide and 12-meter-deep hole where the mutilated bodies of 7 high-ranking victims of Indonesia's failed Communist coup were unceremoniously dumped on "the night of the generals" on 30 September 1965.
Lumpur Lapindo. Located at Sidoardjo in East Java is the "Mud of Lapindo" – the still-active mud volcano that disgorged millions of cubic meters of mud, displacing thousands causing Rp. 1,9 trillion in damages. Numerous international researchers laid the blame for the disaster at the feet of mistakes made in drilling for natural gas by PT Lapindo Brantas – an Indonesian oil and gas exploration company that in which a majority shareholding was by the powerful Bakrie family.
Indonesia has myriad other potential "dark tourism destinations" remaining to be discovered as the historical home to catastrophic earthquakes, volcanic eruptions, and historical battles.