The Denpasar, Bali Transportation Department has undertaken an operation along Jalan Iman Bonjol, giving formal warning to 44 local traders operating their businesses from trucks parked along the roadway.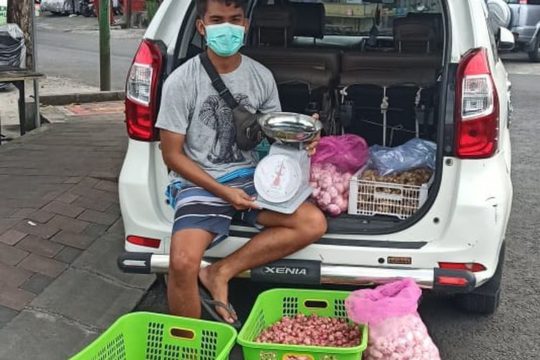 Quoted by BeritaBali.com, I Ketut Sriawan, the Head of the Transportation Department, explained that the traders are asked to please bear in mind that the shoulder of Jalan Iman Bonjol should not function as a marketplace.
At the same time, Sriawan said he was not unsympathetic with the public's current difficult economic condition during the current pandemic. Despite the current troubled times, he said such difficulties can not become an excuse to disobey established rules on public order. Keeping the City's roadways clear and open for traffic remains a continuing priority and cannot be sacrificed to become a roadside market.
The 44 traders were instructed to contact those in charge of the public markets in Denpasar to secure a proper place to conduct their trading activities. The traders also have the option of distributing or consigning their goods to existing traders in local markets in Denpasar.
Sriawan added: "In this way, there will be no more traders operating from motor vehicles on the City of Denpasar's roadways."
Sriawan also called on village and community leaders in all sections of Denpasar to help moderate the presence of mobile traders in their neighborhoods and urge them to stop trading on the shoulders of the City's roadways to reduce the risk of traffic accidents and traffic jams.