A 35-year-old Russian man, Marat Rusminnubaev, was taken into custody by Badung Regency Enforcement Officers (Satpol PP) on Monday, 13 July 2020, for sleeping rough on empty grounds located near the entrance to Bali's Ngurah Rai International Airport.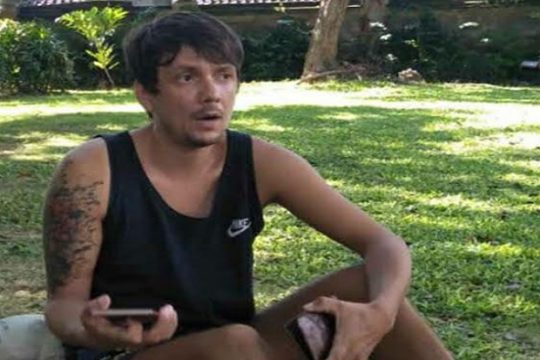 Rusminnubev is now being housed in the Immigration Detention Center on Jalan Uluwatu in Jimbaran, awaiting deportation after being found to be disrupting public order.
Quoted by NusaBali, the Spokesperson for the Provincial Office for the Ministry of Justice and Human Rights, I Putu Surya Darma, said that interviews with the Russian revealed the man was in Indonesia in violation of Section 75 of Law Number 6 on Immigration on Public Order. "Based on an investigation conducted by The Class I Immigration Office at Ngurah Rai, it was proven that (the Russian) has violated the law and the firm action in the form of deportation will now be taken," said Surya Darma on Tuesday, 14 July 2020.
Surya Darma confirmed that immigration officials are coordinating the details of Marat Rusminnubaev's deportation with the Russian Consulate in Bali.
Under Indonesian law, Marat Rusminnubaev can be held for up to 30 days pending deportation. If flights are not available, the 30 days will be extended until a suitable flight back to Russia becomes available.