TTG Asia reports that a recent GlobalData Poll denotes a shift in consumer preference away from online OTA booking platforms towards booking holiday travel directly with hotels and airlines.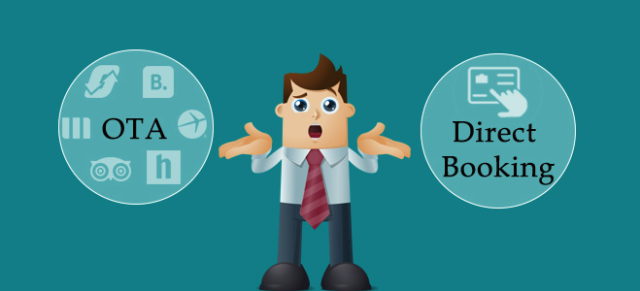 A GlobalData Live Tracker Verdict Poll of 156 respondents revealed that 39% said they would prefer to book directly and only 17% opting for OTAs and price comparison sites. Globaldata suggests a shift to direct bookings and the more flexible attitude and policies available for those making direct bookings.
Gus Gardner, an associate travel and tourism analysts with GlobalData, said uncertainty is fueling the shift, adding, "The pandemic has caused a significant shift in consumer booking habits."
The shift is significant. A GlobalData survey from Q3 2019 still showed a clear preference for booking holidays online over direct bookings with hotels and airlines. In the 2019 survey, 44% of those responding said they preferred to book through an OTA, 35% directly with hotels, and 34% with the airlines.
Garder claims that many OTAs have been "extremely slow" to process refunds mitigating the confidence travels once had for using their services. Adding: "Direct booking channels are likely to have experienced an increase in popularity due to the fragility of booking a trip in the current situation. Travelers now desire the highest level of flexibility, and it is no wonder that direct booking channels' flexible terms, easy changes, and quick refunds are winning travelers over."
Continuing: "Further, the ability to make changes online places the power back into the traveler's hands and streamlines the whole process. By booking directly, the traveler cuts out the middleman, considerably speeds up the change/refund process, and increases their satisfaction."