Appearing at the world's most prestigious performance venue, New York's Carnegie Hall has long been considered the crowning glory for classical and contemporary musicians.
A humorous story now a permanent part of American folklore tells how a pedestrian in New York once stopped legendary violinist Jascha Heifetz walking on Fifty-seventh street and inquired, "Could you tell me how to get to Carnegie Hall?"
"Yes," replied Heifetz, "practice, practice, practice."
While few can hope to perform in Carnegie Hall, there is now an opportunity for you to help a deserving artist of Indonesian descent achieve his ultimate dream of performing at this fabled venue.

Following his triumphal appearance in The Padma Presents in Bali on 05 January 2022, virtuoso violinist Iskandar Widjaja now needs your help to secure an appearance at Carnegie Hall.
After earning a place in the third-round semifinals of The WorldVision Music Contest, Iskandar is poised to win 100,000 Euros and a booking engagement at Carnegie Hall.
Although Born in Berlin, Iskandar Widjaja has chosen to represent the land of his forefathers – Indonesia – in The World Vision Music Contest – where talented young artists compete for glory performing on violin, viola, cello, double bass, harp, and piano.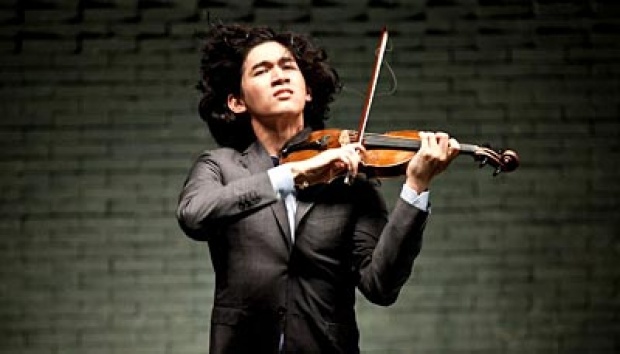 How You Can Help Iskandar Widjaja Play Carnegie Hall
As explained on an accompanying link, a 3 Euro donation to World Vision Music Contest earns you the right to cast a vote for Iskandar and help him advance to the finals in Vienna.
A recent check showed Iskandar leading the race with 151 votes and 86 donations. Second place is breathing down his neck, meaning your vote is needed now!
The deadline for voting is 29 January 2022.
Vote now and help Iskandar on his journey to Carnegie Hall.
Vote here for Iskandar Widjaja's Bid to Play at Carnegie Hall.