As reported by Kompas.com, the Head of Tourism for Bali, Putu Astawa announced that Bali is ready to welcome domestic tourists beginning on Friday, 31 July 2020.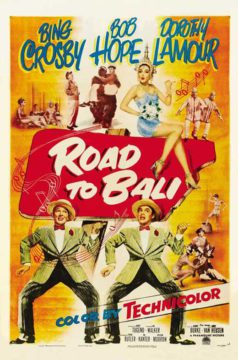 The preparations put in place by the Province are intended to create a sense of safety and well-being for visitors through establishing a certification program for the tourism industry.
"In Bali, there is now a special certification program covering the protocols now mandatory under an initiative titled 'New Era Protocols for Safe and Productive Communities Confronting the Covid-19 Pandemic," explained Putu Astawa during a Webinar held on Monday, 06 July 2020, on strategies and programs for cleanliness, health, and safety for a tourism destination in the post-pandemic period.
After a detailed audit, the certificates granted by the Province to Bali businesses will persuade tourist visitors that Bali is prioritizing health and safety in the "new normal" era. Putu continued, saying the certification program will acknowledge that tourism enterprises are applying all the health protocols set by the Province and that those enterprises are prepared to compete fully in terms of product, service, and management. "This will certify that the tourism industry can operate safely," he added.
Joining the certification program of the Province of Bali and helping to survey business establishments are The Indonesian Hotel and Restaurant Association (PHRI), the Association of Indonesian Tours and Travel Agents (ASITA), and the Indonesian Tourist Transport Association. Joining in the certification process are the Regencies of Bali and the Municipality of Denpasar.
The certification process is conducted according to Indonesia's Ministry of Tourism and the Creative Economic's standards on Cleanliness, Health, and Safety (CHS) for the "new normal."
Commenting on Bali's current situation, Putu Astawa said: "I feel that our hotels are very ready. In time, water sports, spas, and discotheques will have to meet stringent standards to be allowed to operate."
Domestic tourists are welcome to return to Bali on 31 July 2020.
Current plans are to allow international tourists to revisit Bali on 11 September 2020.