PT Angkasa Pura I (AP1) – the State-owned company that manages 15 of Indonesia's largest airports – has reported the three busiest airports in Indonesia during 18-29 December 2020.

Faik Fahmi, the CEO of API, quoted by Kompas.com, said that the 15 Airports handled 1,230,448 passengers during the subject period. During the period 18-29 December 2020, the greatest surge in passenger traffic took place at three airports:
Sultan Hasanuddin International Airport in Makassar – 259,418 passengers
Juanda International Airport in Surabaya – 226,041 passengers
I Gusti Ngurah Rai International Airport in Bali – 150,459 passengers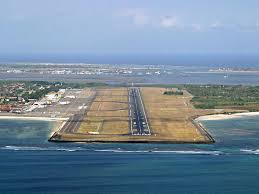 During the same period in years' past, Bali's Ngurah Rai Airport would typically record the heaviest level of passenger traffic. The lack of international flights and strict PCR testing requirements for domestic passengers due to the continuing pandemic reduced Bali's ranking to third place for the current year.