Opinion – Editorial
Kadek Adnyana, the chairman of the Gema Perdamaian Community, published an opinion piece in BeritaBali.com calling for establishing a "Crisis Center" to help ameliorate the many adverse effects of the continuing pandemic and Java-Bali shutdown.
Gema Perdamaian (Echo of Peace) is a social organization based on a mission of mutual help and cooperation. Formed in 2003, Gema Perdamaian was a response to the devastation and suffering of the first Bali Bombing in 2002. The members dedicated themselves to eliminating or reducing any resulting feelings of tribal, religious, or racial hatred.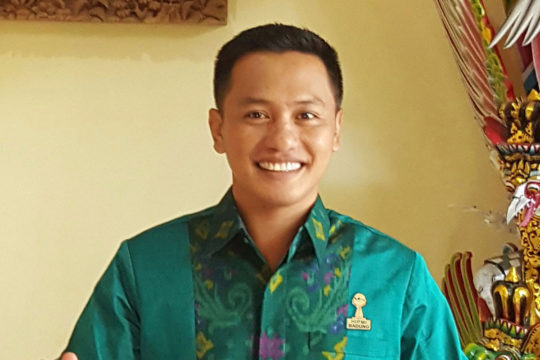 Gema Perdamaian grew into a far-reaching social movement and was joined by government circles and at least 50 other organizations – all voicing their support for peace as a response to terrorism and violence.
As published in Beritabali.com, Adnyana explains that after a continuing pandemic spanning almost two years, the people of Bali – especially those living in urban areas, are having difficulties meeting their basic food requirements. Meanwhile, government resources for meeting the basic needs of the public are growing thin.
The Gema Perdamaian chairman calls for the Government to create a "Crisis Center" to assist members of the public now in desperate need of food. In this way, the government bureaucracy could verify and address genuine cases of hunger in the community.
Adnyana called on the Government and all the people living in Bali to imagine the plight of people who no longer have the financial means to purchase food and drink, pay electrical bills, meet school fees, pay installments on loans, and other expenses. He expressed his concern that the increasingly dire situation will prompt a desperate and frustrated public into criminal acts, thereby further disrupting the fabric of Balinese society.
At the very least, with the establishment of a "Crisis Center," Adnyana believes a growing plague of hunger on the Island can be alleviated. Such a center would also create a conduit where business people and members of the public could channel charitable contributions. Adnyana described creating a "Crisis Center" or some similar institution as an obligation of the Government to support the Balinese public's efforts to persevere during the ongoing economic downturn.

Adnyana also claimed that Bali's air and sea gateways are too lax with inspections and controls applied in what is a less-than-maximal manner. He alleges that many people are allowed entry into Bali with inadequate controls. In the future, he said, the seaport and airport need strict supervision to prevent the further spread of COVID-19 in Bali.
Adnyana feels that Bali's international borders can be reopened, providing strict controls and supervision, including protocols cleanliness, health, safety, and environmental (CHSE) protocols. He urged that borders be reopened to allow the strength of Bali's economy to return and to permit the public the opportunity to escape the continuing economic threat posed by COVID-19.
He suggests the public in Bali is overwhelmed by bad news on social media without any countervailing information to raise their spirits. The public is becoming increasingly stressed and worried. Adnyana hoped the Government could re-motivate the public with good news on avoiding COVID-19 infection, healthy living, planting produce gardens, and such. He suggests that the Government should motivate the public towards recovery and not be solely involved in forbidding public activities.
Related Link