A 29-year-old UK National, Roberts Jacob Matthew, can now tell a harrowing tale of languishing for six days at the bottom of a 6-meter-deep dry well located off Jalan Belimbing Sari, Pecatu Village, South Kuta.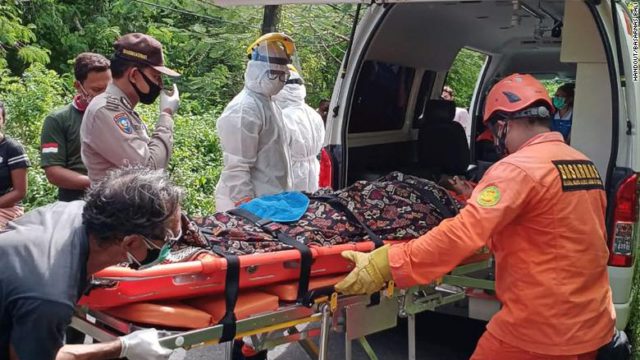 The Englishmen was discovered at the base of the well when a local woman, Ni Wayan Swiji (60), heard the man's scream for help on Saturday, 06 June, at around 11:45 am. Frightened and not brave enough to investigate the source of the please for help, Swiji fled to her home some 500-meters away from the well in which Mathews lay with a suspected broken back.
A short time later, the woman sought the assistance of a neighbor, I Ketut Manik Astawa, and returned to the area together where she heard the call for help. Unable to bring the man out of the well with a rope, the two gave the man food and drink while they ran to raise the alarm with the local police and experts from the Bali Search and Rescue (BASARNAS) Agency.
BASARNAS Rescuers arrived at the well at 1:00 pm and quickly deployed medics to the base of the well. Matthew, although weakened and dehydrated, was still able to communicate with his rescuers.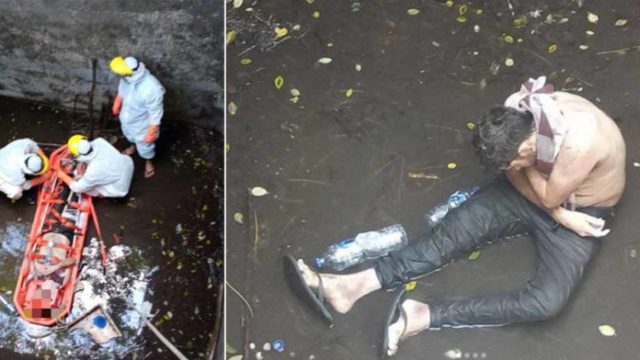 He told the BASARNAS Rescuers how he had been in the well since the previous Sunday (01 June). A rescue worker said: "The foreign tourist was very weak. He had apparently suffered a broken back after falling into the well while being chased by a dog."
Rescue workers, dressed in full PPE to prevent COVID-19 contamination, evacuated the man and accompanied him to the hospital.
The location of the disused well is some 100-meters from Jalan Blimbing Sari at Pecatu.
The man was taken by ambulance to the BIMC Hospital for medical treatment.
Matthews was staying at the Bunga Home Stay in Pecatu at the time of the incident.