A leading epidemiologist from the Faculty of Public Health at the University of Indonesia (FKM-UI), Pandu Riono, has posted worrying videos showing large crowds of visitors at the popular Bali seaside dining area of Jimbaran Beach in Bali.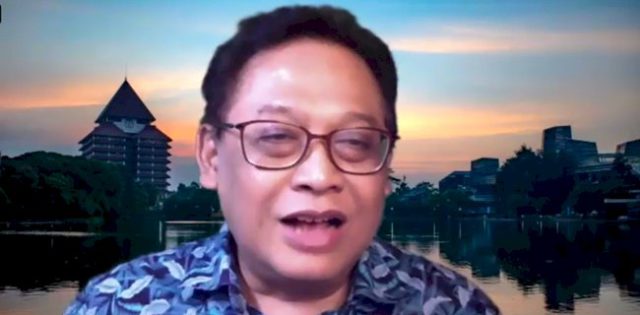 Pandu Riono's professional qualifications include a Ph. D in Epidemiology from UCLA, a Master's Degree in Public Health (Biostatistics) from the University of Pittsburgh, and a medical degree from the University of Indonesia (FKUI).
As reported on detik.com, Pandu Riono criticized the public's lack of discipline during the late-October extended holiday weekend. He also stated his concern that Hospitals may lack the bed capacity to treat a boom in new patients resulting from new COVID-19 disease clusters following holiday gathering in restaurants and other public places.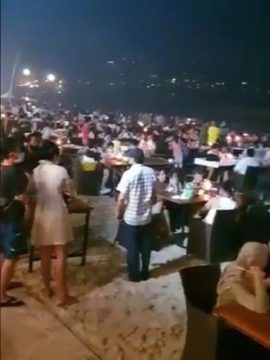 Pandu posted on his Twitter Account @drpriono1 on Saturday, 31 October 2020: "Jimbaran, Bali during the long holiday of October 2020. Everyone is enjoying, happy, and forgetting the pandemic that is now out of control. After the holiday, a portion of them will perhaps experience 'happy hypoxia.' Let's hope the carrying capacity of hospitals can handle any surge in new cases. Prevent cluster infections in your home and place of employment."
The Local Enforcement Agency (Satpol PP) confirmed the video shown on Dr.Riono's Twitter Page was made on Jimbaran Beach. As a result of the social media report, the Satpol PP is now closely coordinating the Task Force for the Mitigation of COVID-19 to tighten control on the beachfront seafood restaurants in Jimbaran.
A spokesman for Satpol PP said that Bali's current economic conditions made enforcement problematic while assuring that health protocols remain in effect to prevent the spread of COVID-19.