The Grand Kuta Inna Hotel, located directly on Bali's iconic Kuta Beach, has changed its name to Truntum Kuta.
The name change was celebrated at the Truntum Kuta's Mentari Beach Bar on Wednesday, 11 October 2023. The gathering was themed "Cetu Murtaning Rat" – taken from a Ramayana Hindu epic seen as welcoming the dawn of a new era. The tale relates how the White Monkey god, Hanoman, built a bridge, leading to a "better situation."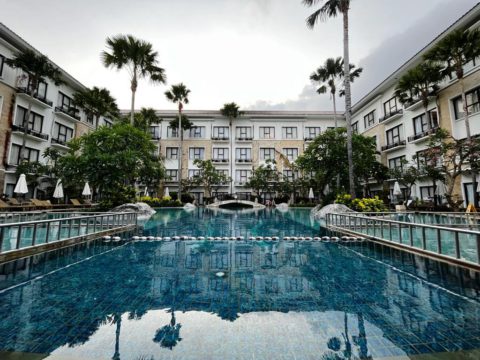 Similarly, the transformation of the Grand Inna Kuta Hotel into the Truntum Kuta signals a new chapter for one of Kuta's most historic hotel properties. First opened 62 years ago, the local hotel's first name change took place in 1974 when it became the Natour Kuta Beach Hotel. Later, in 2001, the hotel was renamed the Inna Kuta Beach to be renamed again in 2013 as the Grand Inna Kuta. Counting the transitions from its original name in 1961 and including its latest incarnation as the Truntum Kuta – the hotel has operated under five different names.
Thory Prabawa, Director of Hospitality Businesses and Partnership Management for PT Wijaya Karya Realty, which owns the Truntum Kuta, said he is convinced that the property will continue to attract tourists in search of a "Kuta Experience," especially when celebrating New Year.
Quoted by Kompas.com, Prabawa said: "We believe Truntum Kuta will be a staycation destination that reflects the rich charm of Balinese culture, with a special blend of authentic Balinese traditions and a touch of luxury."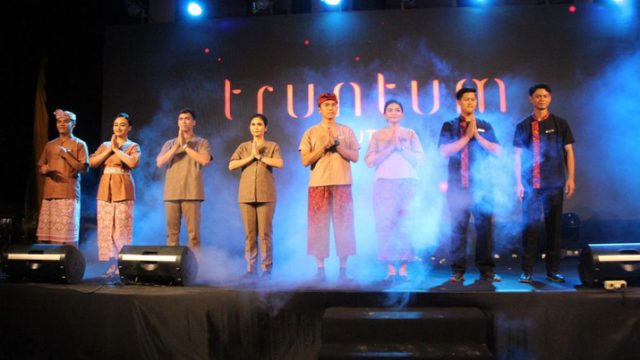 The name-changing event on 11 October 2023 was also used to hold a fashion show presenting Truntum Kuta's new staff uniforms.
Related Links
Stay Informed on Bali Tourism-Related News: Subscribe to Bali Update