A fire within the Indonesian Tourism Development Complex (ITDC) at Nusa Dua that began at 3:40 am on the morning of Wednesday, 05 May 2021, largely destroyed The Lagoona Beachside Restaurant at the Hotel Ayodya.

While the fire devastated the restaurant measuring 40 x 30 meters, its physical separation from the Hotel's main buildings, other restaurants, and conference facilities limited the damage to just the restaurant facing a 300-meter stretch of Mengiat Beach.
The Hotel has 541 rooms and suites.
Police and fire fighting officials continue to investigate the source of the fire that quickly spread and is blamed for causing billions of Rupiahs in property damage. The rapid response of seven fire engines to the fire scene saw the blaze brought under control by 5:40 am.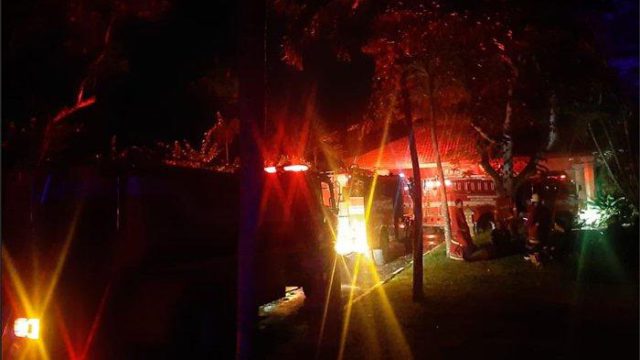 A formal statement by the Hotel's management will be issued in due course.
Management contacts assure that, despite the fire, the Resort continues to operate normally, providing a full range of services to its guests. The Beach Bar was unaffected by the blaze and continues to be open daily welcoming both hotel and outside guests.