The Fire Department for the Regency of Badung, Bali, reports a major fire at the Mengwi Market on Tuesday evening, 29 November 2022, that started at 8:27 pm.
The inferno that lit up the night sky destroyed 40 kiosks covering an area of 5 are (500 square meters). No casualties are reported in connection with the fire.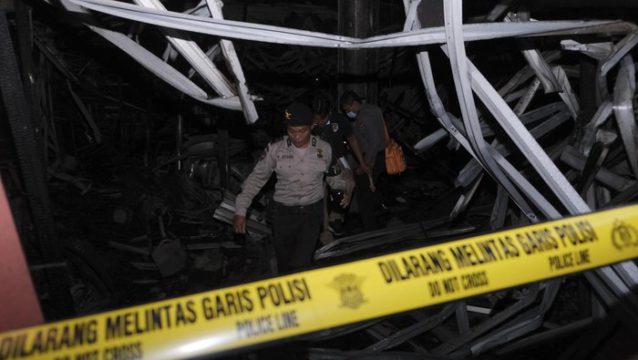 The cause of the fire remains under investigation.
Twelve fire trucks were on the scene at the height of the fire pumping an estimated 55 cubic meters of water on the blaze.
The total damage to structures and personal property is estimated at Rp. 4 billion.