05 December 2020 was the 86th birthday of Bapak Joop Ave, one of the most remarkable men I have ever met and the man who is inarguably the "Father of Indonesian Tourism."
Joop Ave died after a prolonged illness at age 79 in Singapore on 05 February 2014. Despite being born in Yogyakarta and spending most of his professional life in Jakarta, "Pak" Joop had made Bali his preferred home in retirement. Following his wishes, he was cremated in Bali and his ashes scattered in the Indian Ocean off Sanur Beach.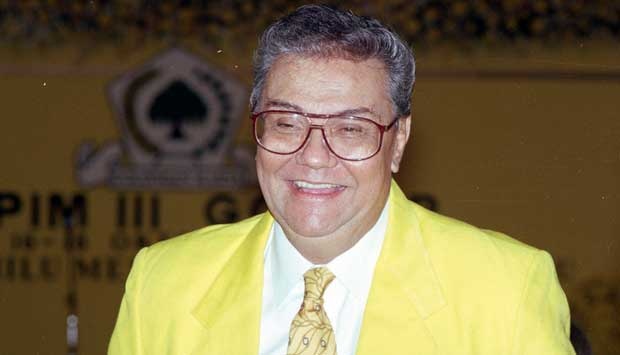 Anyone fortunate enough to have met Pak Joop could not escape the conclusion that they stood in the presence of an amazingly brilliant man, in possession of an intellectual capacity that operated on a level high above 99% of the rest of humanity.
He was not only fluent but eloquent to a degree of being able to alternately move listeners to either laughter or tears in Indonesian, Javanese, English, Dutch, French, and German.
His linguistic skills and unrivaled charm and gregariousness ushered him initially into a protocol role for the Indonesia Department of Foreign Affairs that included a stint at the Indonesian Consulate General in New York City (1967-1972). He returned to Jakarta to undertake a six-year (1971-1978) assignment as the Head of Household of the National Palace. He almost single-handedly transformed the Istana Negara and, with great aplomb, directed numerous State Visits by foreign leaders and Indonesian Presidential State visits abroad.
In 1978, Pak Joop was appointed Director-General of Tourism until his promotion to Indonesia's first Minister of Tourism from 1993 until 1998. A proactive and highly dynamic leader, it's impossible to list the many areas of National Tourism bearing signs of Pak Joop's influence. Such a list, however, would certainly include fundamental changes to Indonesia's visa policy, the creation of the Nusa Dua (ITDC) Complex, the revitalization of The Grand Bali Beach Hotel after a devastating 1993 fire, and championing the controversial Garuda Wisnu Kencana Project that now towers over the Bali's south.
Pak Joop, we have missed you greatly over the past six years,
When your friends finally join you "there" on a day in the future, it's almost certain that "there" will be a better-run and more welcoming place because of your active leadership of the Official Welcoming and Hospitality Committee.
To where you . . .only a breath away . . .a grateful Nation says: "Happy Birthday Bapak Joop Ave."