As reported by Balipost.com, The Bali Provincial Government's plan to vaccinate most people living within the "green zone" encompassed by Ubud, Sanur, and Nusa Dua is approaching its target of 100%. A zoned-based approach to vaccination is part of a plan to open international tourism in these areas by July 2021.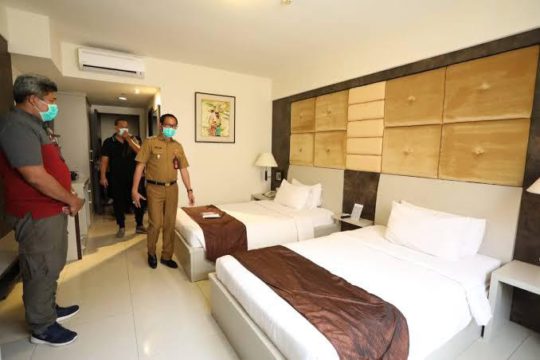 As the date to once again reopens Bali for foreign tourist approaches, the Deputy-Governor of Bali, Tjokorda Oka Artha Ardhana Sukawati (Cok Ace), reports that several hotels are being prepared to serve as quarantine centers.
Cok Ace, speaking following a meeting at the Bali House of Representatives (DPRD-Bali) on Thursday, 08 April 2021, confirmed that the arrival of foreign tourists expected in July is being coordinated with the Immigration Department, the Department of Health, and other agencies. These preparations include the allocation of several hotels to be used to quarantine arriving foreign visitors.
The quarantine hotels will be used to accommodate international visitors while they await confirmation of COVID-19 Swab Tests as "negative." Cok Ace added: "All is in readiness for foreign visitors arriving in Bali. Immigration is ready, and all else is ready to go. For the quarantine hotels, we are not calling them 'quarantine hotels,' but places to ensure Swab tests are negative."
The "isolation" or quarantine period will not resemble a stay in a hospital. "This will be (a stay) in a hotel paid for by the tourists," said the Deputy Governor.
If the swab test for the international visitor comes back "positive," then the overseas tourist will be compelled to undergo a period of quarantine at their own expense. The Province of Bali is only setting aside specific hotels to be used to house tourists on their initial arrival and for an extended period if they test positive for the virus.
Even though foreign visitors may have been vaccinated against the coronavirus, Bali must consider every possible eventuality. In this way, says Cok Ace, the spread of COVID-19 can be controlled to allow Bali's tourism to recover.