The former CEO of Indonesia's National Flag Carrier Garuda Indonesia, I Gusti Ngurah Askhara Danadiputra (Ari Askhara), has been sentenced to one year in prison and fined Rp. 300 million by the High Court in Tangerang. A three-judge panel announced the sentence on Monday, 14 June 2021. The final verdict and sentence conformed with the punishment sought by prosecutors.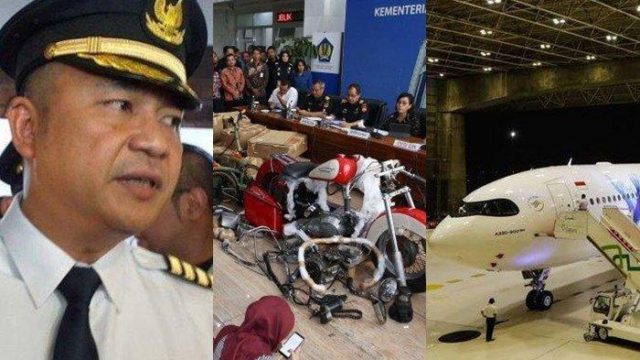 Ari was found guilty of smuggling a Harley Davidson Motorcycle and a Brompton Bicycle into Indonesia on a delivery flight (GA9721) as unmanifested cargo of a new Airbus A330-900 NEO on Thursday, 05 December 2020.
Shortly after the failed attempt at smuggling was discovered, the Minister for State-owned Enterprises, Erick Thohir, fired the Balinese-born CEO from the Airline's top post.
As reported by Kompas.com, Ari Askhra advised he would use a seven-day time slot to decide if he will appeal the verdict and the sentence handed down by the Court.
The State suffered a potential loss of between Rp. 532 million and Rp. 1.5 billion is lost custom duties in the incident.