RadarBali and other mainstream media report the incarceration of a 53-year-old French expatriate, identified with only the initials EAP, under suspicion that he is a pedophile who sexually molested a 10-year-old boy at the Bali Wake Park, located off the entrance road to the Port of Benoa.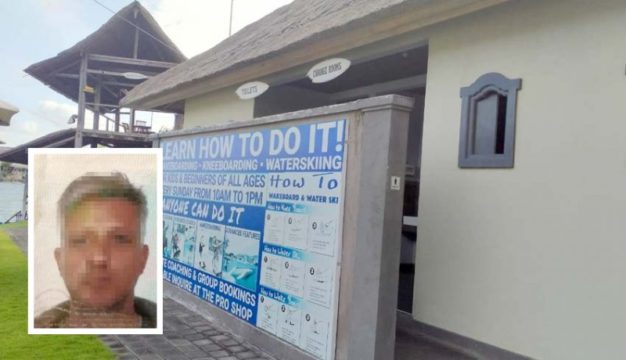 EAP was arrested at his home in Kerobokan, North Bali, on Tuesday, 06 October 2020, by police from the Provincial Police Headquarters.
Identified as a businessman from Montpellier, France, EAP is being detained at Police Headquarters in Bali. A Police contact confirmed that the suspect is held based on reports filed by the child's parents.
The 10-year-old victim is the son of a French father and an Indonesian mother.
Police say the incident was precipitated when the victim's father became suspicious of his 10-year-old son's behavioral changes.
During a family visit to the Bali Wake Park at Benoa Park in October, the parents told police how the alleged pedophile joined the family visit to the popular water park. Prior to the incident, EAM and the victim's father enjoyed a cordial friendship.
When the father saw his son enter the Park's changing room, he became suspicious when he saw EAP follow his son in close pursuit. When he entered the building to investigate further, he reportedly witnessed EAP sexually molesting his son.
The parents of the boy immediately reported the incident to the Bali Police, who opened an investigation. Police have engaged a psychiatrist specializing in treating children to interview the boy. Meanwhile, several pieces of evidence have been seized by police, including recordings from the CCTV system in operation at the Park.
Police say that EAP is being held while the investigation continues. A police spokesman added: "Although the suspect is married with a family, investigators suspect there may be additional victims. The investigation is being developed further."