The President Director of Garuda Indonesia, Irfan Setiaputra, is calling on the Government to simplify the currently complicated requirements for members of the public wishing to fly. Instead of the current requirements to provide documents justifying a need to fly and medical certification proving that passengers are free of COVID-19, Setiaputra is lobbying for passengers to be allowed to fly with only a certificate showing the holder has undertaken a rapid test with "negative" results for the coronavirus.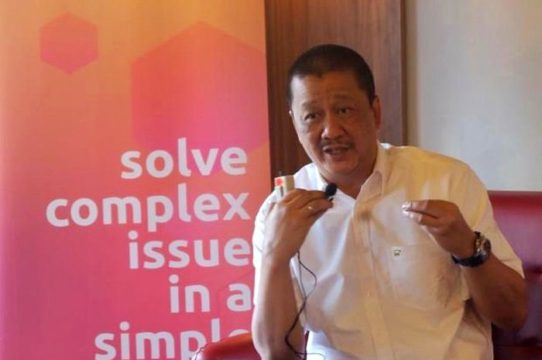 Quoted by Kompas.com, Garuda's CEO claims that it will be overly burdensome on the public if they must present a health certificate based on a Polymerase Chain Reaction ( PCR) swab test. "In the future, we need to make sure that people boarding an aircraft are healthy. The definition of health should be sufficient if based on just the rapid test. But many hope that passengers must undergo a PCR test," said Setiaputra during a virtual press conference held on Friday, 06 June 2020.
Irfan Setiaputra went on to explain that PCR testing is not available in every region of Indonesia. Because of this geographical limitation, people in some parts of Indonesia who need air transportation are unable to meet the current requirement for a PCR test. Adding, "The PCR test is not available everywhere, even the rapid test is not universally available."
In addition, the Garuda Indonesia boss commented that the cost of PCR screening for COVID-19 is expensive, in some instances exceeding the value of the corresponding plane ticket. "I am not complaining, but I hope that the price of PCR testing is reduced. Let's not allow the cost of a letter certifying you are healthy becomes more expensive than the cost of the flight," said Setiaputra.
Earlier, the Minister of Transportation undertook a review of Bali's preparations to re-open its gateways to visitors via a phased-program to what is now called "the new normal." During that review, the Minister of Transportation verified that flights to and from Bali's Ngurah Rai Airport would be operated in conformance with his instruction Number 25 of 2020 on the control of transportation during the Idul Fitri Holiday.
The Director-General of Civil Aviation, Novie Riyanto, confirmed that Bali had successfully undertaken all the preparations necessary to embark on the "new normal" by following the rules and health protocols now in effect. Under those rules, airline passengers wishing to land at Bali's Ngurah Rai International Airport must present certification that they have tested "negative" for COVID-19 based on the PCR method.