The CEO of Garuda Indonesia, Irfan Setiaputra, has made a heartfelt admission that the National Flag Carrier is now facing the worst time in the Airline's history because of the continuing COVID-19 Pandemic.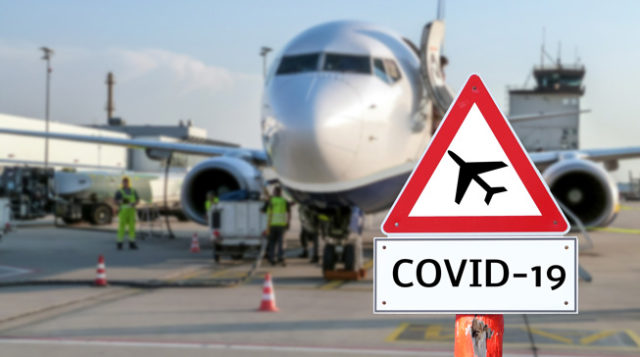 Garuda, says Irfan, lacks the "golden" opportunities that it was able to exploit in year's past. As shared by the Airline's boss with Kompas.com, Garuda can no longer depend on the cash-rich peak seasons and is, at the same time, forbidden by the government from increasing ticket prices.
"I want to share the current conditions at Garuda. We are experiencing the worst conditions in the history of aviation and the history of this Company. This is an awful situation for airlines like Garuda," said Irfan Setiaputra at the opening of the Indonesian Knowledge Forum (IKF) held on Tuesday, 06 October 2020.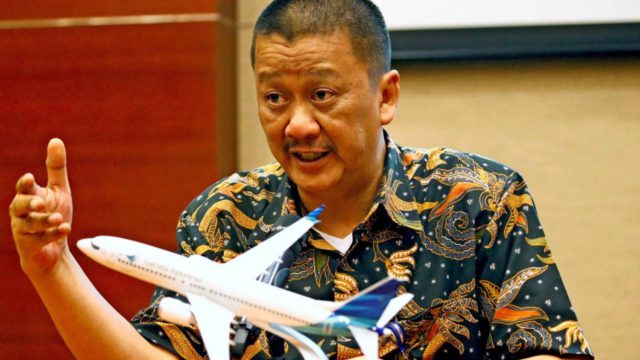 Irfan lamented that Garuda Indonesia had lost its once-lucrative haji or religious pilgrimage business due to the government's decision to cancel the annual Haj departure in 2020. In the past, the haj pilgrimage would net the Airline an annual sector income of between US$ 200-250 million. Gone is also the "minor haj" or Umrah business that once supported four flights each day between Indonesia and Saudi Arabia.
Also gone from the Airline's revenue streams is what was, before the Pandemic, the peak travel season of Lebaran. The traditional homecoming period in May 2020 was canceled by the government to contain the spread of COVID-19. As a result, flights and extra flights that would have been booked to overflowing with premium-priced ticketed for more than two weeks, instead sat empty and mostly idle. "Usually, during the 'mudik' (homecoming), we fly a large number of passengers, especially on domestic flights. We were also able to increase airfares, but now all this is not possible," bemoaned Irfan.
"This is the biggest challenge for the Company. Can we get through this problem? Can we get through the next 2-4 years? And where to look for opportunities?"

Irfan Setiaputra, CEO Garuda Indonesia
Additional "blows" to Garuda's financial health were felt in June-July 2020. Although the government eased large-scale public movement restrictions, many parents remain reluctant to take their families on holiday. The Airline's situation has been made worse by foreign travel restrictions in Indonesia barring tourists' visits and similarily, the refusal of many neighboring destinations to open their borders.
Irfan says international flights by Garuda Indonesia have been limited to repatriation flights of foreigner stranded in Indonesia and, conversely, Indonesias living abroad and wishing to return to Indonesia.
Garuda's CEO says he still hopes for a travel surge during the coming Christmas and New Year holiday period. But that hope rests almost entirely on achieving a degree of recovery in both the domestic and international travel market to permit the National Carrier to enjoy a busy travel month and the much-needed cash that will result.
Irfan lamented that he has seen several airlines go bankrupt due to the current challenging business climate. He added that he would not be surprised to see even more airlines cease operation over the coming months. Those airlines continuing to operate have little choice but to reduce operating costs at every opportunity while waiting for a full recovery that some analysts suggest will only happen in 2024.
Garuda's boss prays that the Airline he heads will remain agile and resilient until a normal business return level. Looking ahead, Setiaputra posed a series of questions: "This is the biggest challenge for the Company. Can we get through this problem? Can we get through the next 2-4 years? And where to look for opportunities?""This is the biggest challenge for the Company. Can we get through this problem? Can we get through the next 2-4 years? And where to look for opportunities?"