Garuda Indonesia, the National Flag Carrier of Indonesia, has sent home without pay for three months some 800 contract employees, effective 14 May 2020.
Quoted by Nusa Bali, Garuda's CEO, Irfan Setiaputra, said on Sunday, 17 May 2020: "The decision to send home contract workers, together with other strategic steps, has been taken to ensure continuing operations of the Company during the current abnormal period affected by the COVID-19 Pandemic."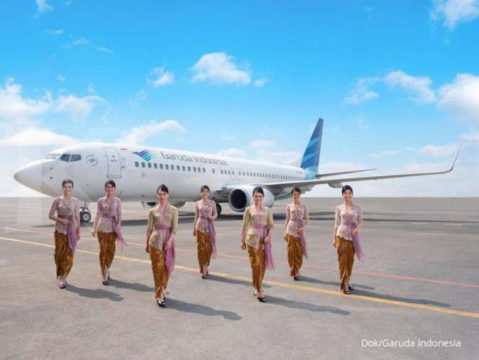 Irfan continued insisting the furlough decision was taken in careful consideration of the Company and the employees within the context of avoiding the termination of employment of the 800 workers. Moreover, Irfan underlined that the decision for a 3-month leave was only made after a two-way discussion between management and the workers concerned. Adding: "It needs to be emphasized that the decision to furlough these workers is a temporary decision that will remain under continuous evaluation."
The CEO of Garuda said he hoped the situation would soon improve and become conducive to recalling the laid-off workers back to their previous positions.
Irfan said that during the three-month furlough, the employee sent home will continue to receive company health insurance and annual THR bonuses, which have already been paid.
"This decision was taken reluctantly and forced upon us during this abnormal airline operation period. Nonetheless, I remain convinced that Garuda Indonesia will survive the challenging period for the entire airline industry."
Garuda's steps to ensure its survival include the renegotiation of airline leases, a restructuring of the Airline's route network, and new efficiencies in expenditures that included salary reductions for commissioners, directors, and general staff.