The Jakarta Post reports that Indonesian State-Owned Garuda Indonesia recorded a loss of US$120 million in Q1 2020.
The loss occurred due to a 30% year-on-year decline in revenues. Garuda sales in Q1 2020 amounted to only US$768.12 million as compared to US$1.1 billion during Q1 2019. This lack of revenues resulted in a Q1 loss of US$120 million, while the same period one year before booked a profit of US$20.48 million.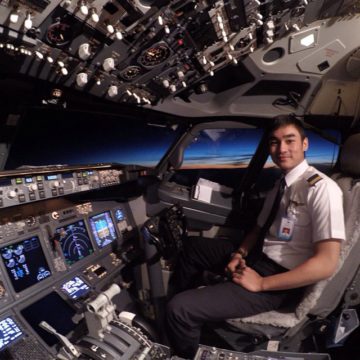 Garuda Indonesia's CEO, Irfan Setiaputra, speaking in a Webinar from Jakarta on Wednesday, 01 July 2020, said: "This industry is indeed very tough. We are talking about a single-digit margin. So, when any disruption happens, the implication to our bottom line, cash-wise, is immediate and drastic."
Sale of passenger services for Q1 2020 netted US$654.53 million, while Q2 2019 passenger sales logged a much higher revenue total of US$924.93 million.
Garuda Indonesia was tardy in reducing expenditures. The cost of airline operations that included flight operations, maintenance, and repairs for Q1 2020 totaled US$945.71 million, down only 9.92% from the cost of US$1.05 billion in Q1 2019 for the same columns of expenditure.
Setiaputra said in the Webinar that revenues were improving slightly with the growing easy of travel restriction. However, the situation remains dire, with 70% of Garuda's aircraft still grounded and passenger uplift down 9-10% from what it was one year ago, before the pandemic.
Irfan explained that despite a slight improvement in airline traffic in recent weeks following the easing of travel restrictions, the number of passengers was still down 90 percent, with 70 percent of the Airline's armada still grounded.
IATA predicts that aviation industry revenues will be half in 2020 when compared to 2019.
The ongoing pandemic has caused international air travel to plunge as much of the world's air armada remains grounded. Moreover, flights from Indonesia to the Middle East and China are halted due to coronavirus fears in those destinations. The international flight routes still operating have been reduced between 60% to 80%.
IATA predicts that 2020 will be remembered as the worst year in the history of aviation, with the industry accumulating another US$230 losses each day. IATA is projecting that worldwide, Airlines will lose US$84.3 billion in 2020.