NusaBali reports that Garuda Indonesia is considering increasing air tariffs on all flights if the "new normal" continues requiring airplanes to enforce physical distancing rules that limit maximum passenger loads to 50%.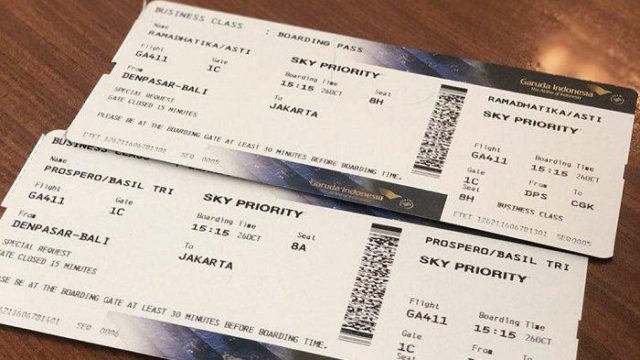 The president director of Garuda Indonesia, Irfan Setiaputra, addressed a virtual press conference held from Jakarta on Friday, 05 June 2020, where he complained the physical distancing rules were creating an added financial burden on carriers already struggling to survive.
"We agree with physical distancing; the middle seat will be left empty. If the public is not safe, we will separate them, but flying on Garuda will then feel like flying business class. The problem becomes if this continues for a long time, there will be financial implications such as the need to increase the airfares," explained Setieputra.
The CEO lamented that Garuda's income shrank by some 90% due to as many as 70 aircraft in the Airline's fleet grounded and not operating. Add to this the loss of flights between Indonesia China and the cancellation of umroh flights for this year. "Indeed, (income) has dropped dramatically. When the Chinese flights stopped, I could still smile, and when the umroh was canceled, I still had ideas, but when COVID-19 came – that was really hard," said Setiaputra.
Other steps taken by the national carrier to stay solvent and remain airborne include the recent termination of 180 contract pilots from the carrier's total pilot complement of 1,400 and the postponement of salary payments for staff and management.
Continuing, Setiputra said: "So, this is what I can say. It's the bottom line. Every morning I look at the financial planning, and every morning I hope the assumptions will change to maximize the income we have. I continue to control costs."
The Garuda CEO has debtors who hold multi-million dollar debts that fell due on 03 June 2020 and have been asked to provide debt relief for an additional three years. Setiaputra said: "This will be formalized on 10 June 2020, Garuda's proposal to its debtors has been accepted. This demonstrates that Garuda is operating transparently and able to make proposals that fit the current situation."