Tempo.co reports that the National Carrier Garuda Indonesia is preparing to increase from 50% to 70% the maximum permitted load of passengers carried under physical distancing standards set by the Government to limit the spread of the novel coronavirus.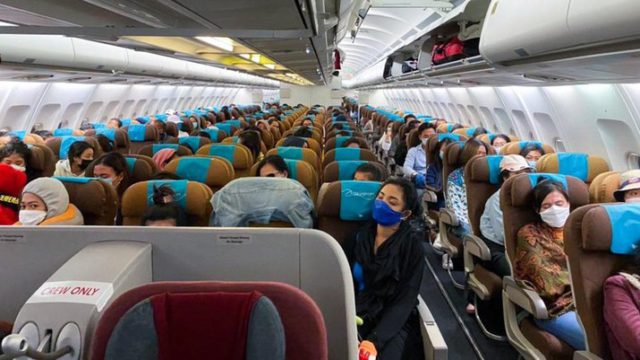 Garuda's CEO, Irfan Setiaputra, said in an interview with Tempo.co on Monday, 08 June 2020: "After it was calculated, the capacity of an airplane that (still) complies with physical distancing measures can reach 70 percent capacity."
Setiaputra said the 70% occupancy could be achieved while still only offering seats adjacent to windows or aisles on an aircraft – leaving middle seats vacant to maintain physical distance between passengers.
On several occasions, the president director of Garuda has mused that under the new physical distancing protocols flying on Garuda Indonesia in economy will seem like flying business class.
It remains unclear how Garuda will handle business class seating that is, in many instances, configure at two abreast. Will the adjacent seat remain empty in business class in such circumstances?
Regulations and protocols for passenger seating configurations remain under discussions between Garuda Indonesia and the Indonesian Ministry of Transportation. Garuda says that couples or families traveling together will not be prevented from sitting side-by-side.