The Indonesian Flag Carrier Garuda Indonesia has been designated "The Most Punctual Global Airline for 2022" by OAG Flightview. OAG Flightview is an independent UK-based research organization that evaluates and compares the on-time performance of the worldwide airline industry.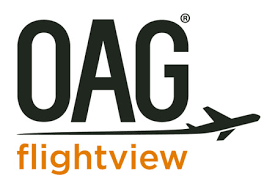 OAG Flight View records a 95.63% on-time performance by Garuda Indonesia in 2022. This represents the best on-time performance achieved by the Indonesian National Flag Carrier since 2019.
Quoted by Kompas.com, the CEO of Garuda Indonesia, Irfan Setiaputra, said on Wednesday, 11 January 2023, "Garuda Indonesia has recorded an improvement from a #2 ranking for punctuality in the immediately preceding period." Continuing, Setiaputra said the on-time performance achievement reflects consistent efforts by Garuda Indonesia to maximize its work synergy and quality of service by keeping to its published schedule. 
Irfan said that amid the current situation of the aviation industry, especially during the past three years, he believes that the consistency of the quality service delivered by the Airline represents a fundamental result that must be safeguarded.
The acknowledgment of Garuda Indonesia's superior on-time performance precipitates an air of optimism that other goals can be achieved to improve service and security, including more than merely on-time performance. 
The Garuda CEO expressed his appreciation for the contribution played by the Airline's customers in realizing its excellent on-time performance. Compliance with pre-flight check-in and boarding procedures supports Garuda's efforts to stay on schedule.
Garuda is the only Indonesian Airline ranked among the "20 best" carriers in terms of on-time performance as rated by OAG Flightview.
The Top 20 Airlines for On-Time Performance (OTP)
Garuda Indonesia  (OTP 95.63 %)
South African Air (OTP 95.30 %)
Eurowings (OTP 95.26 %)
Thai AirAsia (OTP 92.33 %)
Jeju Airlines (91.84 %)
All Nippon Airways (88.79 %)
Japan Airlines (OTP 88.07 %)
Copa Airlines (87.54 %)
Iberia (86.54 %)
LATAM Airlines Group (85.03 %)
Azul Airlines (84.87 %)
Sky Airline (84.82 %)
Air Europa (84.44 %)
Avianca (83.79 %)
IndiGo (83.51 %)
Thai Smile Airways 81.87 %)
Delta Air Lines (81.79 %)
Viva Air Colombia (81.63 %)
Etihad Airways (81.14 %)
Emirates (81.13 %)