NusaBali.com reports that the Giant Supermarket located at Sentral Parkir Kuta, Bali, officially closed its door on Friday, 23 July 2021.
The supermarket had been conducting pre-closing clearance sales over the past two months, discounting merchandise with reductions as high as 90%.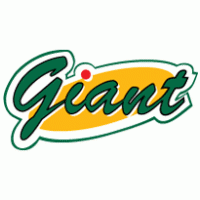 I Ketut Kertia, the manager of the Giant Supermarket, speaking on Wednesday, 28 July 2021, confirmed the supermarket's closing on 23 July 2021. According to Kertia, the specific date for the last day of business was selected by the company's management in Jakarta.
He said the massive clearance sales held during the supermarket's final two months of operation have succeeded in liquidating almost all the remaining stock. Adding: "The merchandise is almost finished. In the final days, discounts of up to 90% were offered."
To the "tens" of employees of the Giant Supermarket in Kuta, the Central Management of the company offered two choices for the future. Employees could either take early retirement or accept a position at an affiliate company in the Hero Group, including IKEA Brand outlets.
The Hero Group operates the remaining Giant Supermarkets, IKEA, Guardian Pharmacy, and Hero Supermarkets.
Kertia, the Bali-born manager of the Giant Supermarket, admitted he was unclear on the final settlements offered to employees. For instance, in Bali, there is only one IKEA outlet that may, in fact, not require additional workers. Asked if workers might be offered a new position at Hero Group subsidiaries outside of Bali, Kertia was not prepared to comment. "I don't know the latest update. If you want to know, it's best to ask the management directly in Jakarta," he said.
Even though the supermarket has closed its doors, a small number of workers continue to report each day to handle final physical details and administrative matters connected with the closing.
Kertia said he hoped final details could soon be completed so he could return to his home village for a much-needed rest.
The Hero Group has announced its plans to close all 395 Giant Outlets nationwide by the end of July 2021. The Hero Group announced they plan to refocus on their other brands, such as IKEA, Guardian, and Hero Supermarkets.