In our continuing mission to discover and share Bali's best locations for food, ranging from simple roadside warungs to fine dining venues, this edition introduces what we consider the address for an outstanding steak dinner presented at an unbeatable value for money.
Gourmet Garage in Jimbaran, South Kuta, located less than 10-minutes south of Bali's Airport, is our favorite place for enjoying a perfectly cooked steak at a price hard to match, short of, perhaps, cooking at home.
Part of the Lotus Food Services Group that provides quality local and imported meats and other provisions to Bali's leading hotels and restaurants, the Gourmet Garage location plays the additional roles of a showroom for food products and equipment, a demonstration venue using the Garage's three open-concept teaching kitchens, and as a training center for the local hospitality industry. Along the way, Gourmet Garage has become known Island-wide as a great place to dine with friends and business associates.
Not surprisingly, walking into the Gourmet Garage's ground floor area is something of an education in itself. An entire wall is filled with meat, both wet-aged – normal aging and dry-aged, in a variety of cuts. Mesmerizing and initially overwhelming in the range on offer, knowledgeable staff, including butchers, are on hand to guide visitors in obtaining the specific beef product cut to culinary perfection.
The Gourmet Garage's ground floor is home to many happy customer faces that visitors can enjoy on many levels. It's a popular gathering place for people to gather for drinks and meals from 9:00 am until 8:00 pm -during continuing health protocol. It also boasts a state-of-the-art open-concept kitchen, a modern deli, a food market beyond compare in Bali, a well-stock wine cellar, and a gelato factory with a rotating daily array of 10-12 flavors.
Bali's Best Steak Value
Those looking for outstanding value in a premium cut of beef, perfectly cooked – need to look no further than Gourmet Garage.
An unbeatable value for money steak meal begins with a visit to Gourmet Garage's meat counter to select from Australian, New Zealand, US, or locally-raised imported beef stocks: range, grass, or grain-fed. The beef cuts are equally diverse, covering the entire gamut from Wagyu, T-bone, Tomahawk, prime rib, filet mignon, and New York Sirloin.
Once you've placed a steak order cut to your serving preference, it will be roasted and grilled to absolute perfection in the Gourmet Garage's open kitchen. All beef cuts are priced attractively at levels ordinarily available only to commercial establishments, plus an Rp. 55,000 cooking charge. For those who prefer their meat with sauce, black peppercorn and mushrooms sauces are available.
All steak orders include a side dish at no additional charge chosen from potato wedges, French Fries, mashed potatoes, baby potatoes cooked with rosemary and garlic, creamy sautéed spinach, organic red rice, or white rice. To start the meal, consider selecting moderately-priced starters, a soups course, or a salad.
Gourmet Garage also offers what is arguably the widest range of wines on the Island, sold at attractive wine shop prices and served for diners without any additional corkage charge. A selection of premium wines is also available by the glass.
For dessert, order a cheese platter to be enjoyed before wandering over to the gelato bar for a refreshingly cool climax to an evening of dining at unbeatable prices.
The resulting price for an evening of unsurpassed steak, side dishes, wine, and dessert will prove to be a fraction of what you'd expect to pay for dining at a local restaurant.
Getting There
Located only 50-meters off Jalan Bypass Ngurah Rai on the Jalan Batas Kangin, immediately behind the Lotus Enterprise Building, Gourmet Garage provides off-street parking.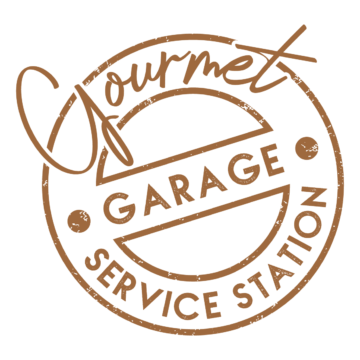 Gourmet Garage – Hospitality & Training Centre
Jalan Bypass Ngurah Rai 18
Jimbaran
Telephone for Reservations: +62-(0)361 4463514 WhatsApp +62-(0)811 3820 3354