As Kompas.com reports, Bali's Governor I Wayan Koster has confirmed that more than 20 people working and living at Jaya Sabha – the official residence of Bali's Governor, have been tested "positive" for COVID-19.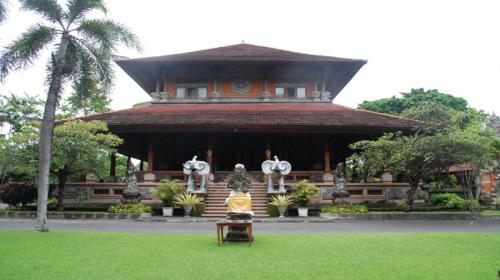 Those infected include four adjutants to the Governor, cooks, gardeners, and even the Governor's wife – Ni Putu Putri Suastini.
Commenting on his official residence as a COVID-19 cluster of new infections, the Governor said, during an official gathering in Bedugul, on Thursday, 24 September 2020: "I am being very open and frank. In my proximity and at my official residence of Jaya Sabha, more than 20 people have tested positive."
The Governor has used the outbreak as an opportunity to remind the public that no effort must be spared to control any further outbreaks of the coronavirus in Bali.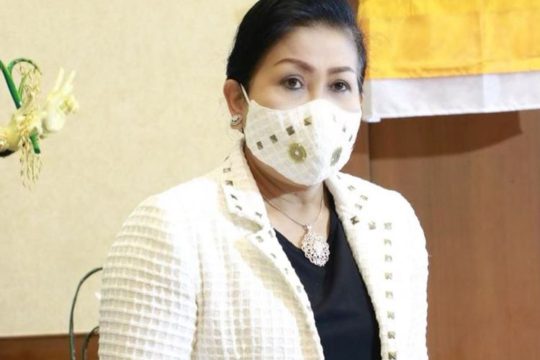 The Governor also admonished the public to ignore those claiming that COVID-19 is simply some sort of conspiracy. Adding "That's not true. There are many victims. Those who have tested positive are many. Those who have died from the disease are also many."
Koster asked the public to follow COVID-19 relates guidance and regulations issued by the government. The Governor said the government is working hard to control COVID-19 by persuading the public to behave in an orderly and disciplined way and following all health protocols.
"Use masks, keep your distance, wash your hands, and maintain cleanliness," said Koster. The Governor said one of the most challenging tasks in following official health protocols is the recommendation to avoid public gatherings.
"It is difficult to evade public gathering," said the Governor, "such as group photos that are hard to avoid. I often feel nervous and uneasy (in these situations)."
The Information Center on COVID-19 operated by the Province of Bali, updated on Saturday, 26 September noted:
8,452 confirmed cases of the coronavirus with 28 new cases in the last 24 hours.
1,290 patients in medical care,
6.915 patients declared "cured."
247 fatalities in Bali linked to the diseases