The Hyatt Regency Bali on fabled Sanur Beach takes the well-being of its guests and associates very seriously. Since May 2020, Hyatt Hotels in the Asia-Pacific introduced new safety and hygiene procedures to provide a healthy environment for guests, colleagues, and clients.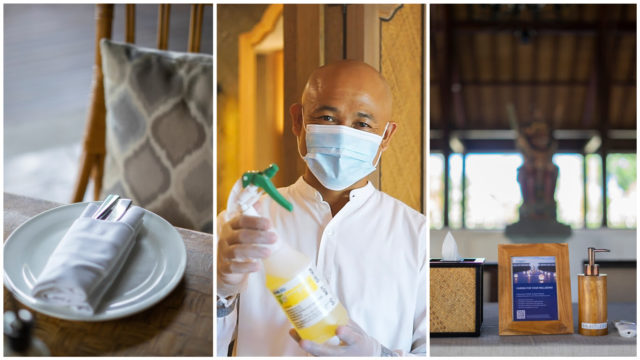 In a continuing effort to implement "best practice" and "worry-free" stays for guests, new procedures include the hourly sanitization of surfaces, mandatory temperature checks at all entrances, the placement of hand sanitizer throughout the hotel and back-of-house, the wearing of appropriate protective gear, contactless room service, hygiene and social distancing protocols in restaurants, frequent air quality tests, and using international standards in food safety such as HACCP or ISO.
The Hyatt received HACCP Certification in March 2020 and is working for ISO Certification shortly.
Hazard analysis and critical control points, or HACCP, adopt a rigorous approach to food safety and avoiding biological, chemical, radiological, and physical hazards in the production process. Meanwhile, the International Organization for Standardization (ISO) – an independent, international, non-governmental body provides certification upon demonstration of compliance and conformity to procedures that ensure the quality, safety, and efficiency of products, services, and systems.
In addition, all Hyatt Hotels in due course will be accredited by the Global Biorisk Advisory Council (GBAC) with a target that by the end of 2020, the majority of Hyatt Hotels around the world will be accredited. GBAC STAR is similar to ISO Certification but focuses specifically on preventing infectious diseases such as Covid-19.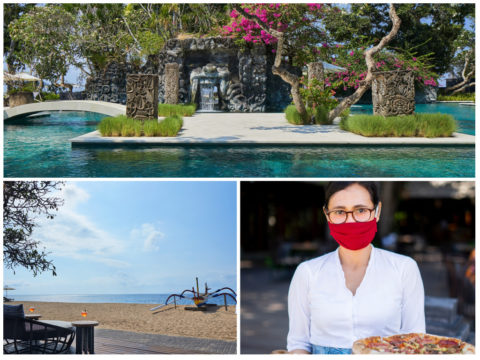 With these new standards in place, The Hyatt Regency Bali wants its guests to feel confident that they are enjoying a holiday in a safe, welcoming place. Cognizant that the COVID-19 Pandemic has dramatically impacted how people travel, The Hyatt Regency remains confident that the travel spirit remains high.
Ron Nomura, director of sales and marketing of Hyatt Resorts Bali, states: "Through our special offers, we give our guests the flexibility to travel when it suits them, at an affordable price."
The special offers at the Hyatt Regency in Bali offer two options: Bed and Breakfast or Full Board. The Bed and Breakfast Package is priced at Rp. 1,500,000 net per night, including breakfast for two, while the Full Board Package is available at IDR 2,100,000 net per night with daily breakfast, lunch, and dinner for two.

These special prices are valid for Indonesians and KITAS holders only and are bookable directly by Emailing.
Given the uncertainty of the current global health situation, this offer is valid until June 2021 with no penalty for date changes.
Formerly known as Bali Hyatt, the Hyatt Regency Bali re-opened as Hyatt Regency Bali on 20 December 2018, with 363 newly renovated rooms, two restaurants, one lounge, three swimming pools, meeting rooms, and Shankha – an exclusive wellness complex.