When times are tough, the truly tough and heroic keep on giving.
The Bali Hard Rock Hotel has recently donated a delivery vehicle to the Scholars of Sustenance Bali Group that provides thousands of meals to Bali residents struggling to survive the current global health and financial crisis.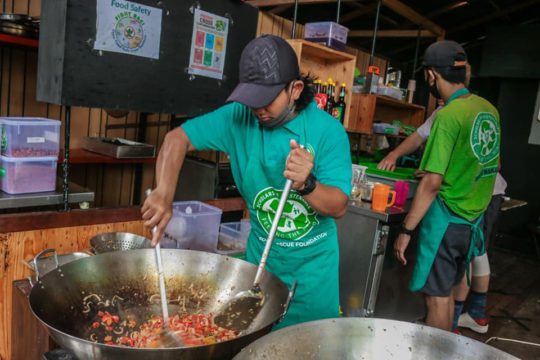 The meal-delivery vehicle's donation was made possible from the proceeds of Hard Rock Hotel's Annual Rock 'N Run 5-kilometer Fun Run Event last held on 01 December 2019. The 2019 Event attracted sell-out participation of 1,500 runners whose entry fees combined with sponsors' support raised Rp. 181 million enabling the purchase of the vehicle.
Shane Coates, general manager, Hard Rock Hotel, said: "We have a long-standing commitment to food rescue practices, which underpin our brand's mantra 'Love All Serve All' and 'Take Time To Be Kind.'
Continuing, Shane said: "Contributing to the mission of Scholars Of Sustenance is important since they do such a wonderful job in redistributing food to regional villages in need, and in a nutritional way. We're really pleased with the response and ongoing support of the local community to our annual Rock'N Run charity event. More importantly, we've been able to raise enough funds to buy a new refrigerated delivery truck for SOS that will enable them to reach a wider area in Bali and help more needy families".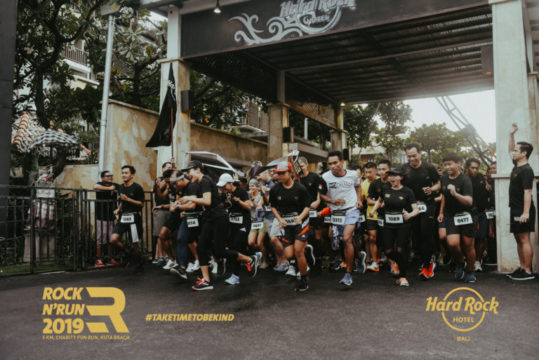 Outlining the many challenges currently faced by Scholars of Sustenance (SOS), founder and CEO Bo H. Holmgreen, said: "COVID-19 has thrown us all for a loop. SOS' focus on saving the Bali environment with tons of surplus food rescued daily is less of a focus now with so many hotels closed. Instead, we cook thousands of nutritious meals every day in our SOS Rescue kitchen. Our cool-chain trucks are racing this nutrition to hungry stomachs in Karangasem, Tabanan, Denpasar, and many Bali locations. We boost thousands of immune systems with 10-day care packages and need all the help we can get for this crisis. We are therefore very grateful to Hard Rock hotel and all their donors for getting SOS this wonderful truck. It has already been to many mountain villages under fast police escort, helping many Banjars with many more to come!"
SOS was established in 2012 in Thailand and expanded to Indonesia in 2016. The group works closely with hotels and restaurants to salvage and recycle useable food products for distribution to community members who would go unfed without the intervention of SOS.