Heather Mack, the 25-year-old Chicago woman, sentenced to 10-years in a Bali prison for murdering her mother in a South Bali hotel, is scheduled for release from prison and deported back to the USA on 29 October 2021.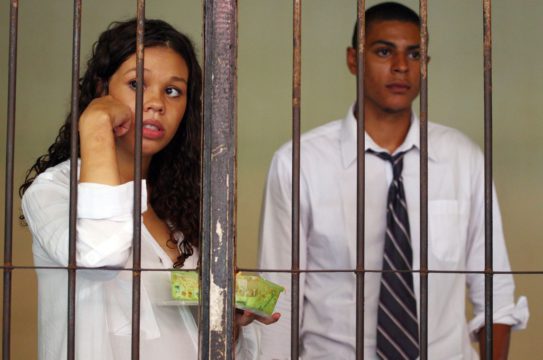 Mack, who was 18 years old at the time of the murder, was found guilty together with her 20-year-old boyfriend, Tommy Schaefer, in the death of her mother, socialite Sheila von Wiese-Mack, in August 2014. The couple tried to conceal her mother's bloodied body stuffed in a suitcase abandoned at a hotel taxi stand.
Bali police later arrested both Schaefer and Mack in a Kuta Hotel. While Mack was sentenced to 10-years in prison, her boyfriend was handed a longer sentence of 18-years. Schaefer, who remains incarcerated in Bali's Kerobokan prison, is now 28 years old.
Mack's prison sentence was reduced by 34 months under Indonesian law for exemplary behavior while in prison and further reductions on major Indonesian holidays. The most recent sentence cut was six months granted on Indonesia's Independence Day – 17 August 2021.
A cousin of Tommy Schaefer, Robert Bibbs, pled guilty in the USA for accepting a US$50,000 promise of payment from Mack's inheritance and was sentenced to nine years in prison for collaborating in a homicide. Bibb's handphone, seized by police, contained an exchange of SMS messages plotting the murder of Sheila von Wiese-Mack.
Pregnant at the time of her arrest, Heather Mack later gave birth to a baby girl (now age 6) while incarcerated at the Kerobokan Prison.
The child, Stella, lived her first two years of life with her imprisoned mother behind bars and has spent the remaining time in foster care in Bali.
After her imminent deportation from Bali, Heather Mack still faces a myriad of legal problems in the USA. The Federal Bureau of Investigations (FBI) has maintained an open file on her mother's murder to see if others were involved in the homicide.
Heather Mack is the daughter of the late James L. Mack – a well-known and wealthy musical composer. Under an Illinois law forbidding criminals from profiting personally from a criminal act, it is expected that Mack will be barred from any share in her mother's estate, once estimated by some sources at US$11 million.
In the past, Heather Mack has expressed a desire to leave her toddler daughter, Stella, in Bali with a foster family rather than subject the child to media scrutiny in the USA. Mack has said that her daughter has not been told any details surrounding her mother's imprisonment or the death of her maternal grandmother.
Due to COVID visitation restrictions at the Bali prison, Mack has had no contact with her daughter living in Bali for the past 18-months.
It is not clear if immigration authorities in Bali will deport Heather Mack accompanied by her 6-year-old daughter, who may, at this stage, have only vague recollections of her mother.
Meanwhile, Mack is reportedly now estranged from her daughter's father, Tommy Schaefer, with whom she reportedly avoided all contact while imprisoned at Bali's notorious Kerobokan Prison.
Mack is expected to be brought directly from the Kerobokan Prison to Bali's Airport where she will be placed under escort on a flight for immediate deportation back to the USA.
Oh, but to be a fly at the Denpasar Airline check-in counter to hear the collective gasps when the airport staff asks Heather Mack:
"Mam, did you pack this suitcase yourself?"