The Solemen Foundation (Yayasan Solemen Indonesia) continues to make a meaningful difference in the lives of some of Bali's most disadvantaged residents. Established in 2010, Solemen currently has 2,340 people under its care, providing a whole range of support including food, housing, medical, and special-need support to the "differently-abled."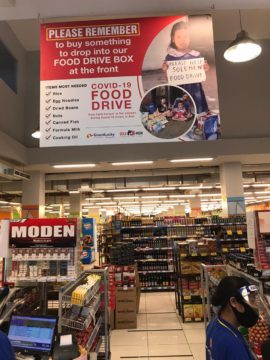 Solemen's Outreach Programs benefit the poor, the disadvantaged, the diffabled," the homeless, and the marginalized in Bali. Solemen seeks to alleviate the misery of extreme poverty by bringing hope and sustainable solutions to those who remain hidden from public view and separated from easy access to essential medical treatment.
Some may ask: Why Solemen? Solemen's legendary founder, Robert Epstone, long ago declared his intention to remain barefoot until Solemen has raised US$1 million to assist Bali's disadvantaged. In Robert's words, he chooses to be barefoot in order "to be in solidarity with all those who do not have a choice to wear or not wear shoes."
Many of those help by Solemen are people who would otherwise fall through the cracks outside the reach of the existing network of charitable organizations and government programs.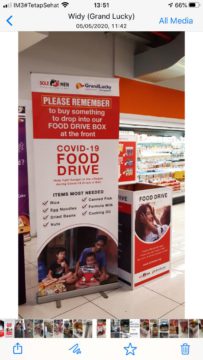 Time and again, Solemen's team of Outreach Volunteer doctors, nurses, therapists, nutritionists, and social workers have been able to provide life-saving "eleventh-hour" care to "Solebuddies" – the name given to the people cared for by the Foundation.
As a result of the ongoing COVID-19 Pandemic, Bali's primary industry of tourism has ground to a virtual halt. Hotels, restaurants, attractions, and supporting companies have largely ceased operations, sending much of the Island's workforce home without pay.
Solemen's COVID-19 Food Drive
In response to an unprecedented level of need on the Island, Solemen has established a COVID-19 Food Drive in cooperation with eight supermarkets and food distribution depots. In each of the locations listed below, visitors will find donation boxes to deposit food donations that are then collected by Solemen volunteers for distribution to a targeted 500 Balinese families combatting hunger because of the COVID-19 crisis in Bali.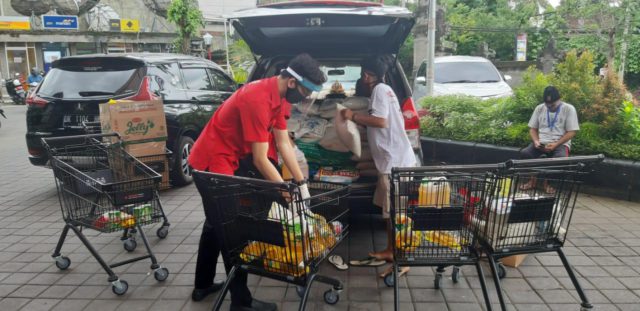 People may donate any non-perishable basic food supplies they want; the following food items are most in-demand:
– Rice
– Egg Noodles
– Dried Beans
– Nuts
– Canned Fish
– Milk Formula
– Cooking Oil
Shop at the following business and leave your deposit in the drop boxes standing by to receive your generosity:
– Supermarket Grandlucky, Jl. Sunset Road No.29, Kuta, Kabupaten Badung, Bali 80361 (Telephone: (0361) 762308) |
– Supermarket Bintang Seminyak, Jl. Raya Seminyak No.17, Seminyak, Kuta, Kabupaten Badung, Bali 80361 (Telephone: (0361) 730552) |
– Supermarket Bintang Ubud, Jl. Raya Sanggingan No.45, Sayan, Kecamatan Ubud, Kabupaten Gianyar, Bali 80515 (Telephone: (0361) 972972) |
– Zerowaste Bali, Jl. Raya Anyar No.30, Kerobokan, Kec. Kuta Utara, Kabupaten Badung, Bali 80361 (Telephone: 0812-3930-3404) |
– Pepito Batu Bolong, Canggu, North Kuta, Badung Regency, Bali 80351 |
– Pepito Canggu, Jl. Raya Canggu, Kerobokan, Kec. Kuta Utara, Kabupaten Badung, Bali 80361(Telephone: 0878-8483-8789) |
– Pepito Tebongkang, Jl. Raya Tebongkang, Singakerta, Kecamatan Ubud, Kabupaten Gianyar, Bali 80571 (Telephone: 0878-8483-8857) |
– Pepito Lovina, Kaliasem, Banjar, Buleleng Regency, Bali 81152 (Telephone: 0877-8421-9277)