The lingering effect of the COVID-19 pandemic continues to be felt by businesses still challenged to remain in operations and develop a future course for their enterprises.
Bali Business Circle, hosted by Bali Discovery and Bali Update, invited leading financial and legal experts to dialogue with Bali's business leaders at a seminar entitled "Recover Bali, to Rise Again After a Pandemic."
The seminar at Swissbel Hotel in Sanur. Bali, on Thursday, 08 September 2022, was opened by Putu Subada Kusuma, the deputy chairman of the Bali Tourism Board, who is also the deputy chairman of the legal division of the Indonesian Hotel and Restaurant Association (PHRI).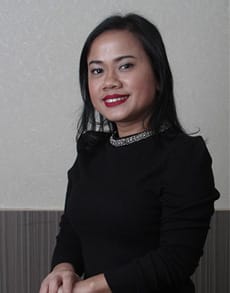 Speaking at the seminar were Dr. Jimmy Simanjuntak, S.H., M.H., Bankruptcy Law Expert & Former President of the Association of Curators and Administrators (AKPI); Dr. Ricardo Simanjuntak, S.H., LL.M., ANZIIF., MCIArb, Bankruptcy Law Expert & Former Head of Certification Board of AKPI; Veronica Situmorang, S.H. MKn, Managing Partner Situmorang & Partners Lawyers and a licensed curator; Firdaus Siddik, Investment Banker & Management Professional; and David Harrison. International Advisor & Legal Counsel.
The topics discussed in Bali, as reported by MediaJustitia.com, included:
The Balinese and Indonesian economy as it rebuilds after COVID-19.
Strategies and tactics to prevent insolvency and postponing payment petitions
PKPU: How and when to use this government-approved procedure to avoid bankruptcy.
Assessing the "true value" of a company after an extended economic downturn.
Identifying new sources of capital to aid business recovery.
Creating communication strategies with creditors, shareholders, banks, and tax officials.
Managing expectations and mindsets in the restructuring process. Creating durable partnerships for successful financial restructuring.
Veronica Situmorang told the gathering that in 2019, the tourism sector generated nearly 4.8% of the Indonesian Gross Domestic Product. This compares with 2018, when the total foreign exchange generated by the tourism sector was US$19.2 billion, 40% of which came from Bali. In 2019, 6,275 foreign tourists visited Bali, where 328,000 people work in tourism jobs.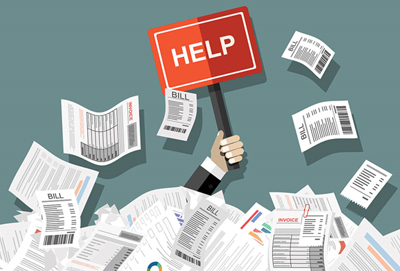 Responding to the global pandemic, the Indonesian government took steps to limit travel, social gatherings, and operating hours of businesses.
The Bali gathering permitted participants to exchange ideas and personal experiences confronting the continuing economic crisis.
Dr. Jimmy Simanjuntak, quoted by Media Justitia, said the greatest obstacle Bali faces in financial restructuring is the lack of a thorough understanding of legal matters, particularly regarding the government's PKPU Program that facilitates the delay and rescheduling of Company debts. "A comprehensive understanding regarding the efficiency and effectiveness of the PKPU program. This is what we are doing by presenting this insightful seminar that seeks to widen the perspective and share the understanding that there is little need to worry about the economic crisis and how to reorganize and restructure their financial obligations in the future," explained Jimmy.
During the seminar, Dr. Ricardo Simanjuntak, explained the functions and detailed meanings of the Indonesian laws on bankruptcy, insolvency, and PKPU and their application in settlement of company debt. "When debts are under control, it will be easier to invite investors. That's why we gave the theme of "recovering Bali" to the seminar," explained Ricardo.
Veronica Situmorang detailed the options available to entrepreneurs restructuring their companies in terms of private law. "There are several options available: issuing new shares, selling existing assets to increase liquidation, inviting/conducting merger transactions, reducing operational costs, restructuring privately with selected debtors, and renegotiating the terms of major agreements and obligations," she commented.
Veronica added that there are bound to be ups and downs in conducting a business. Underlining that options should be explored in confronting possible bankruptcy or insolvency, she said it is best to explore every opportunity to avoid legal issues; this includes using PKPU to restructure and allow the business to continue to operate.
Seen from a local perspective, Veronica added: "I am amazed by the Balinese desire to always avoid problems. They tend always to try to solve problems expeditiously, no matter what. Even if you have to sell everything and start all over again."
The expert participants in the seminar expressed the hope that business people will be able to use the information presented to overcome financial problems that arise as a setback caused by the COVID-19 pandemic permitting businesses to restart or stabilize in terms of their existing legal issues. Armed with an understanding of the PKPU policy, companies can synergize and cooperate in undertaking effective and efficient next steps.
This includes having a good knowledge of PKPU so that they can synergize and understand which steps are practical and efficient.