The Coordinating Minister for Maritime Affairs and Investment, Luhut Binsar Pandjaitan, has announced the Government's intention to limit the number of visitors allowed to enter the 9th century Candi Borobudur Conservation Complex in Central Java to just 1,200 people per day.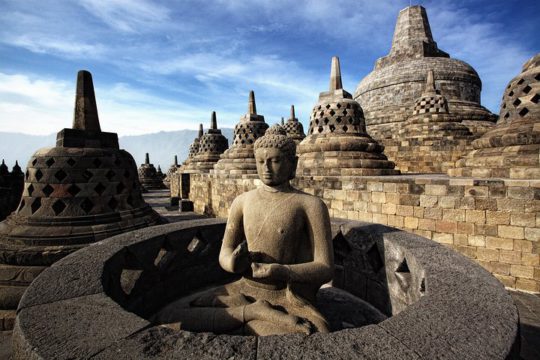 As reported in various national media, Minister Luhut intends to limit visitor numbers to the world's largest Buddhist temple located in Magelang Regency by increasing the price of an admission ticket to Rp. 750,000 per person.
"For students, the price will only be Rp. 5,000," said Minister Luhut on Saturday, 04 June 2022, on his Instagram Account @luhut.pandjaitan.
The Minister also declared his desire to charge foreign tourists Rp. 1,4 million or approximately US$100 admission per person.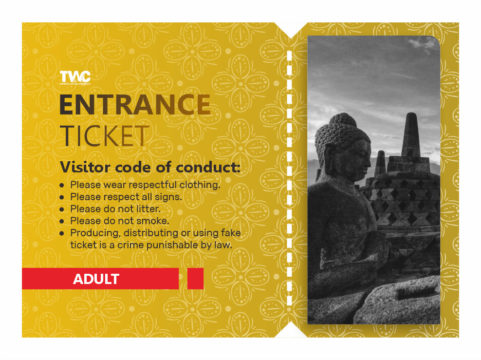 Luhut defended the price hike, saying it is needed to safeguard Indonesia's historical richness and culture. In addition to the higher admission charge, all visitors will be obliged to use a local guide living in the surrounding community. "This is being done to create a new field of employment and create a 'sense of belonging' between the local populace and the area," explained Luhut.
The Minister, who performs a wide range of special assignments at the behest of President Joko Widodo, says he hopes the new policy on admission to the Borobudur Temple will generate a sense of responsibility among tourist visitors to participate in the care and conservation of the temple monument. Adding: "In this way, the temple will find a place in the hearts of the coming generation."
Luhut also says that the Government is involved in a cooperative community effort to develop the Borobudur temple complex, making it part of an international "working laboratory" for cultural conservation. 
The Borobudur Temple Complex is also slated to eliminate carbon emissions by using electric busses for shuttling visitors on a route between the Borobudur Comple -Malioboro Street (Yogyakarta) – Prambanan Temple.
Price Hike Put on Hold
Following a public outcry, Luhut defended the plan, insisting it had been discussed with leading officials prior to the announcement. Following a meeting between Luhut Panjaitan and Central Java Governor Ganjar Pranowo it was announced on Tuesday, 07 June 2022 that plans are now to indefinitely postpone the price increase pending further consideration by the Government.