Some 63 confirmed cases of hoof and mouth disease have been identified in Bali, according to the head of the Agriculture and Food Service for Bali, I Wayan Sunada, reported to Balipost.com and Antara on Saturday 02 July 2022.
Sunada said the first 38 cases of hoof and mouth disease were found in the village of Medahan in the regency of Gianyar, with 21 other confirmed infections also detected in the Village of Lokapaksa in the Regency of Buleleng (North Bali). Four other cases have been detected in Karangasem, East Bali.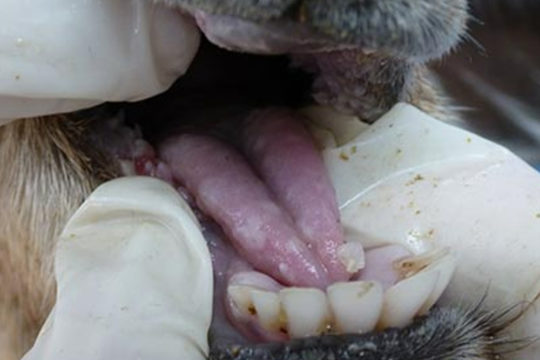 Sunada said that of the 63 confirmed hoof and mouth disease cases, 55 animals had been euthanized, 4 in Buleleng and 4 in Karangasem are still awaiting elimination for a total of 8 animals yet to be killed.
Authorities are hopeful that euthanizing the remaining 8 animals will return Bali to "green" status, signifying it is free of the highly contagious disease.
Sunada regretted that the farmers who own the affected animals are the actual victims of hoof and mouth disease. He regretted that experts deem the elimination of infected animals as the best way to contain the disease. The discovery of cases in three regencies of Bali has occurred against the backdrop of tight inspection protocols covering vehicles transporting cattle across the Island.
Vehicles used for cattle transport are thoroughly cleaned at Gilimanuk, the Port of Celukan Bawang, and Karangasem before being allowed entrance or exit from the Province of Bali.
Sunada remains optimistic that lockdown procedures will soon result in zero cases of hoof and mouth disease on the Island of Bali.
As reported by NusaBali.com, two additional hoof and mouth disease cases were identified on Friday, 01 July 2022, in the Village of Buahan, Bangli Regency. 
Two cows sharing an enclosure were identified exhibiting foaming mouths in Banjar Tabih. Tests jointly conducted on 02 July 2022 by the Provincial Food and Agriculture Agency and the Denpasar Veterinary Service confirmed the diagnosis of Hoof and Mouth Disease.
Local officials have isolated the two cows to prevent widening contagion. The two animals have not been euthanized.
Agricultural officials estimate that the livestock population in the Regency of Bangli at risk of wide contamination is comprised of 68,888 cattle, 49,542 pigs, and 1,732 goats.
Related Article.