The Bali Chapter of the Indonesian Hotel and Restaurant Association (PHRI-Bali) urges the government to reintroduce visa-free visits for citizens of all ASEAN countries.
ASEAN (The Association of Southeast Asian Nations) is a political and economic alliance comprised of 10 Southeast Asian Nations: Indonesia, Singapore, Malaysia, Thailand, Brunei Darussalam, Myanmar, Cambodia, Vietnam, Lao PDR, and The Philippines.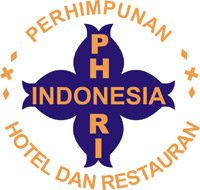 As reported by NusaBali.com, PHRI-Bali's leadership says that granting a visa-free facility for the citizens of ASEAN nations would bolster average hotel occupancies on the island to 40%. The Deputy-chairman for Culture, Environment, and Public Relations for PHRI-Bali, I Gusti Ngurah Rai Suryawijaya, speaking on Tuesday, 29 March 2022, with CNNIndonesia.com, said: "We are suggesting visa-free status (for ASEAN citizens), as has existed in the past. In 2019 with a visa-free facility for ASEAN citizens, 14 million people came to Indonesia, including 6.3 million ASEAN travelers to Bali."
Indonesia recently announced a list of 42 nations eligible to receive a visa-on-arrival in Indonesia. That list included the nine remaining ASEAN nations who can now receive a 30-day visa-on-arrival after paying a US$35 visa fee. PHRI-Bali wants these nations to be issued visas without charge.
Suryawijaya said the PHRI-Bali recommends free visas for citizens of ASEAN member countries. This recommendation will be handed to Moeldoko, who serves as Chief of Staff for President Joko Widodo.
Suryawijaya told the press: "Several days ago, Moeldoko suggested (during a trip to Bali) that ASEAN member nations should be granted free visas. His recommendation was made because other members of ASEAN have opened their borders, and we are doing the same."
Related Articles