Perhaps reflecting the difficult economic circumstances existing in Bali, the amount of meat donated by Muslims living in Bali for the celebration of Idul Adha 1441H on Friday, 31 July 2020, declined 15%.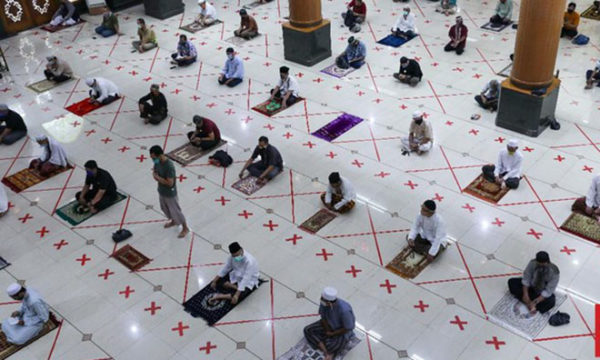 Haji Hardilan, the Deputy-chairman of the Bali chapter of Indonesia Institute of Islamic Dawah (LDII-Bali), quoted by the State News Agency Antara, said: "There has been a 15 percent decline this year because of COVID-19, the number has dropped, and prices are rising. Here it is rare because the cows have been taken out of Bali."
Haji Hardilan went on to explain that LDII in 2020 sacrificed 93 cows and 217 goats. This compares to 2019 when 110 cows and 270 goats were slaughtered.
Continuing, Hardilan said: "Now, the amount of animals donated for sacrifice has reduced by about 15 %, but it turns out we have bigger cows so that the weight is higher, the weight is shared, and more can receive a portion of meat than took place last year. In the past, there may have been less than 300 kg; this year, it reached 450 kilograms."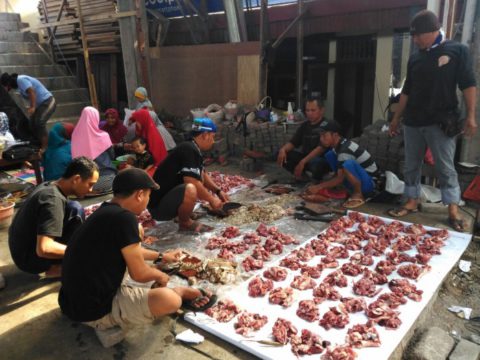 The number of heads of livestock donated for Idul Adha in 2020 declined because of drastic increases in stock prices. A cow that cost Rp. Fifteen million in 2019, cost Rp. Eighteen million to Rp.19 million in 2020.
The amount of livestock butchered by LDII in 2020 totaled seven cows and 12 goats.
"The animals being slaughtered went through an inspection process. Then, after being purchased, there is also a health check from the relevant department providing an inspection of the slaughtered animals' internal organs. Nothing was found to be a health issue, while in 2019, there were some cases of rejected animals during the inspection process," Hardilan explained.
Special tools were used in slaughtering cows in 2020, reducing the number of people coming into close contact during the sacrifice process.
This process was followed by the peaceful distribution of the meat from slaughtered animals in Bali's time-honored tradition. Hardilan said this represents concrete proof that the LDII residents of Bali maintain tolerance, harmony, and brotherhood with their fellow Muslims in Bali.
This year's portion of meat given to the needy was wrapped in Bambu packages to reduce reliance on plastic.