The Ministry of Tourism and the Creative Economy and the Ministry for State-Owned Enterprises (BUMN) are rebranding three famous government-owned hotels.
A press release dated 09 April 2021 confirmed the three hotels to rebranded are:
Hotel Inaya Putri Bali to become the Hotel Merusaka
Hotel Grand Ina Padang to become the Hotel Truntum
Hotel Inna Parapat to become the Hotel Khas Parapat
As reported by Kompas.com, the name change and rebranding will be done with immediate effect.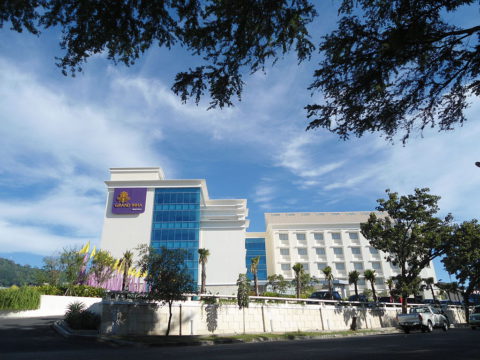 The Minister of Tourism and the Creative Economy, Sandiaga Uno, described the rebranding as a strategic step taken by the BUMN Ministry.
The Tourism Minister said Jakarta would benefit from the move bearing in mind the large number of international tourists who will visit the capital with the establishment and opening of travel corridors in the "new era" of tourism development. Speaking on Thursday, 08 April 2021, Sandiaga said: "We appreciate that in the middle of the pandemic that the BUMN will undergo a transformation." Sandiaga noted that the pandemic had provided Indonesia with the time needed to review and consider many tourism issues. As a part of overall efforts to innovate, adapt, and collaborate, the Minister welcome the change of name, brand, and design of the three government-owned hotels.
Sandiaga views his portfolios of tourism and the creative economy as holding the solution for the recovery of the Indonesian economy damaged by the COVID-19 pandemic.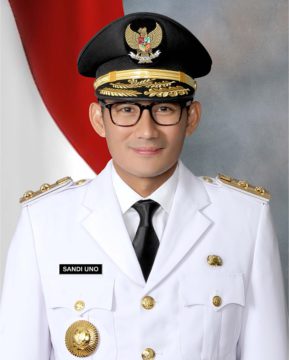 "As we embark into a new era, we need to enhance our adaptation. I want to be clear and remind everyone, tourism and the creative economy are not part of the problem posed by the pandemic. Tourism is the locomotive that will lead us out of this pandemic."

The Minister of Tourism and the Creative Economy, Sandiaga Uno
Returning to the change of name and branding for the three hotels, Sandiaga reminded that the strict application of health protocols accompany all this.
In all, 111 government-owned hotels will undergo rebranding. Expressing appreciation for the support being given to the rebranding project, the Deputy-Minister for BUMN, Kartika Wirjoatmodjo described the rebranding of the Hotel Merusaka, Hotel Truntum, and Hotel Khas Parapat as only the first step in a much larger program involving a total of 111 BUMN Hotels across Indonesia.
"In a phased approach, this year will see 29 hotels rebranded. In the coming three years, 111 hotels will undergo rebranding." Explained Kartika, who also goes by the name of Tiko. He said he hopes that in the coming 2-3 years, Indonesia will have these hotels capable of sharing Indonesian tastes while helping the Country recover from the COVID pandemic. Adding: "I hope this will become a source of pride that shares' local wisdom' in each hotel's locality."